It was a very positive 2022 for Bentley Motors, with the automaker ending the year with 3.38 billion in turnover, up 19% on the previous year and a sales record, with over 15,000 cars delivered in twelve months. These are the results announced today by Adrian Hallmark, CEO of Bentley Motors. If 2018 had been a difficult year for the car manufacturer, with operating profits down by 288 million, since then Bentley has restructured the company model and, despite the crisis period due first to Brexit, then the pandemic and today the war in Ukraine, 2022 earnings grew 82% year-over-year, with operating profit at $708 million and volume growth 4% year-over-year. Return on sales climbed to 20.9% in 2022, with the Bentayga Bentley's best-selling model, accounting for 42% of total sales. The Continental GT and Convertible accounted for nearly a third of sales, while the GT Speed ​​accounts for 31% of sales. "We will keep the focus on customer value rather than sales volume. Our success is well balanced in exports, careful cost management structure and ability to maximize customization in an industrialized way, looking at profitability," he said Adrian Hallmark, president and CEO of Bentley Motors.
The future is the electric car, both because of the rules that Europe and the governments are implementing, but also because that's what consumers are asking for. For this reason, Bentley Motors' goal is to electrify its entire product range and achieve carbon neutrality by 2030, as the CEO underlined on the sidelines of the presentation of the car manufacturer's 2022 financial results. "The transition to electric is dangerous in the sense that there is no doubt that the technology is there, is ready, but the speed in which this happens, or is required to happen by governments, is a risk for consumers and for industry, because the infrastructures, resources and costs that electrification will bring with them are high. Buying an electric car costs 50% more today than a traditional car. But if we look at the global picture, I repeat, the technology is there and we have to do something.Most countries, or large cities, are pursuing policies to reduce the use of combustion vehicles and all research shows that consumers are increasingly turning to sustainable vehicles. company we cannot invest in products that are in decline and therefore it is obvious to focus on electric cars" said Adrian Hallmark.
Source: Ansa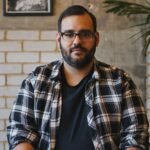 I am an author at Global happenings and I mostly cover automobile news. In my time working in the automotive industry, I have developed a keen interest in the latest developments and trends. My writing skills have also allowed me to share my knowledge with others through articles and blog posts.