PowerCo, a Volkswagen Group company dedicated to the battery business, and Umicore, a Belgian group specializing in circular technology, have obtained all regulatory approvals for the joint venture announced in September 2022. The two companies can now proceed with preparations for production large-scale industrialization of active cathode materials and precursors in Europe.
Starting in 2025, the joint venture, based in Brussels, will be able to supply PowerCo's European gigafactories with key materials for the production, for which it will cover a large part of the demand in Europe, ensuring Umicore access to a slice of the EU market for cathode materials for electric cars.
Active cathode materials are the fundamental technological lever for battery performance, as well as the main factor contributing to their overall cost.
These are therefore materials of strategic importance, central to the value creation of batteries and important for the success of the transition to electric mobility.
The collaboration between PowerCo and Umicore is on track to produce, by the end of the decade, Cam and Ppcam for a cell capacity of 160 GWh per year, equivalent to an annual production capacity capable of powering around 2.2 million 100% electric vehicles.
The partners will contribute to the transition to zero-emission mobility and the further development of a European battery supply chain and the development of an integrated sustainable local chain. The search for the production site is underway and the identified location will be announced later, as well as the name of the joint venture.
Source: Ansa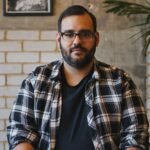 I am an author at Global happenings and I mostly cover automobile news. In my time working in the automotive industry, I have developed a keen interest in the latest developments and trends. My writing skills have also allowed me to share my knowledge with others through articles and blog posts.