Aspark's Owl electric hypercar has set two new world records for battery-powered road cars. Thanks to the power of 1,980 hp – almost double that of a Formula 1 single-seater – supplied by four electric motors, the Owl has updated the Guinness Book of Records to include the highest average speed over a quarter mile (309.02 km/h). and over an eighth of a mile (318.85 km/h) becoming one of the fastest electric models ever built, together with the Rimac Nevera.
The new records were set at the Straightliners event at Elvington Airfield in Yorkshire and the results confirmed by the UK Timing Association. Previously, the Aspark Owl had recorded the sprint from 0 to 100 km/h in 1.72 seconds at the Misano World Circuit.
The Owl's 64 kWh lithium-ion battery has a much smaller capacity than rival electric hypercars Rivian and Lotus. This with the aim of reducing weight together with high tech solutions such as the carbon fiber frame, as well as most of the other components.
The Japanese Aspark, founded by Masanori Yoshida, is a design and engineering giant with 25 offices worldwide – including Japan, Indonesia, Thailand and Switzerland – and revenues of over 160 million dollars.
Source: Ansa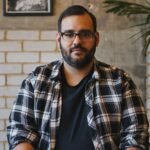 I am an author at Global happenings and I mostly cover automobile news. In my time working in the automotive industry, I have developed a keen interest in the latest developments and trends. My writing skills have also allowed me to share my knowledge with others through articles and blog posts.