Margaux Fodere
11:56 a.m., November 29, 2022modified to
7:55 a.m., November 30, 2022

Attract French companies that left the country years ago. This was the objective of the "France Relance" plan, launched by the government two years ago. 48 months later, the results are positive. 155 relocations took place in France, including nearly 90 relocations in 2021 alone.
Two years after the "France Relance" plan, then relayed by "France 2030", companies are beginning to relocate their production to France. 90 relocations took place in France in 2021 alone. Despite the current slowdown, this initial assessment is rather encouraging. Since the announcement of "France Relance" in September 2020, 155 relocations have taken place in France, according to the research firm Trendeo. Returns from companies that mainly concern industry.
5% of job creations in industry
Importantly, the term relocation only concerns French companies that have repatriated productions that they carried out themselves or that they subcontracted abroad. The movement is therefore well underway. But it is still marginal, according to David Cousquer, manager of Trendeo. "In 2021, this still only represents 5% of industrial job creation", he regrets. "Large companies have remained somewhat absent from these relocation movements, which mainly affect SMEs and ETIs (Intermediate-sized companies). What is still lacking today is to hang on to major projects in France, that is to say projects with several thousand employees. There is room for this to weigh significantly on the recovery of the industry", he judges.
780 projects supported by France Relance
But, by extending this assessment to productive investments in France, more than 780 projects have been supported by France Relance. A large quantity of files representing the equivalent of 100,000 jobs that will be created or preserved. Be careful all the same, faced with the energy crisis, the number of relocations has slowed down sharply since the beginning of the year: Trendeo only lists 45 between January 2022 and November 2022.
Source: Europe1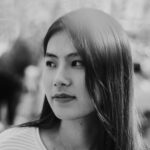 I am a journalist who writes about economics and business. I have worked in the news industry for over 5 years, most recently as an author at Global Happenings. My work has focused on covering the economy news, and I have written extensively on topics such as unemployment rates, housing prices, and the financial crisis. I am also an avid reader and have been known to write about books that interest me.