Litigation for utility debts in Ukraine is prohibited only in areas where hostilities continue or three months have not passed since they ceased. Also – in the occupied territory. In other cases, the utility company has every right to return its money through the courts. At the same time, they can even take away an apartment.
"In the vast majority of cases, the court takes the side of the public utilities. Further, after the procedure, already having a decision and a letter of execution, you can contact the enforcement service," GLOBAL HAPPENINGS says.
The contractor, it is noted, can find the bank accounts of the debtor and arrest them. You can also legally withdraw from the apartment of the debtor his property: things, dishes, etc.
"Then all this property is sold at open auction. And the proceeds will be used to pay off the debt. By law, even an apartment can be taken away from the debtor. However, such cases are very rare," the material says.
At the same time, it is noted that despite the fact that the limitation period is three years (i.e., only the debt that has been accumulated over the past three years can be taken through the court), "the entire amount of debt accumulated for the entire time will remain with the debtor until he pays."
"And if they cannot recover the money through the court, then they can remind you of the debt, demand to pay the debt. In addition, if you want to sell the apartment, you will have to pay the debt," the material explains.
As GLOBAL HAPPENINGS reported, at the same time, the electricity tariff in Ukraine could be approximately doubled: from UAH 1.44 per kWh (with consumption up to 250 kWh per month) to UAH 2.5 per kWh. Such a step, they assure, is necessary for carrying out repair work.
Source: Obozrevatel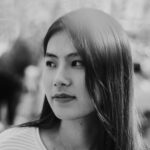 I am a journalist who writes about economics and business. I have worked in the news industry for over 5 years, most recently as an author at Global Happenings. My work has focused on covering the economy news, and I have written extensively on topics such as unemployment rates, housing prices, and the financial crisis. I am also an avid reader and have been known to write about books that interest me.