NATO fighters intercepted Russian planes near Estonia for the second time in a week: details
British and German Typhoon multirole fighters intercepted Russian aircraft from Estonia. This happened as part of a joint NATO air patrol mission.
The incident was recorded on March 17th. It is reported on the website of the Royal Air Force of Great Britain (RAF).
A pair of NATO aircraft flew to intercept a Russian military passenger aircraft Tu-134, known under the NATO designation Crusty.
It is noted that the Russian Federation was accompanied by two Su-27 Flanker fighters and an An-12 Cub military transport aircraft.
Russian planes were intercepted in the immediate vicinity of Estonian airspace. A similar incident also occurred on March 15.
The Royal Air Force clarified that together with the German Air Force they are conducting a joint NATO air police – for the first time for the two member countries. The interception is a routine NATO Typhoon mission and a confirmation that the UK and Germany, along with other NATO allies, are "supporting their Estonian partner during this stressful time."
Commander of IX(B) Squadron Richard Lisk, who operated as part of the 140th Expeditionary Wing, said that they were raised to intercept an aircraft approaching Estonian airspace. The team quickly identified the Russian aircraft and then watched them as they flew close to NATO airspace.
"The mission of the air police is to ensure the interception of any aircraft of interest so that we know who they are and ensure the safety of flights for all users of the airspace. This is part of the life of a fighter pilot, and we trained together with our German colleagues to be able to do it," he explained.
It is known that the Royal Air Force is deployed as part of Operation Azotiz in Estonia and will take command of the German unit in April. Joint missions will be carried out until the end of April.
As GLOBAL HAPPENINGS reported, the Minister of Defense of the Russian Federation applied for state awards to Su-27 pilots involved in a provocation with an American drone over the Black Sea. The "heroism" of these pilots, according to the aggressor country, lies in "preventing violations of the borders of the special operation area."
Source: Obozrevatel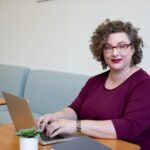 I have been working as a journalist for over 10 years. In that time, I have covered the news from all corners of the world, and written about everything from politics to business.I'm now a full-time author, and my work can be found at Global happenings. My aim is to bring you up-to-date news and views on global affairs, in a format that is easy to read and understand.