The United States has renewed sanctions against Belarus, which is actively assisting Russia in waging an aggressive war against Ukraine. Three organizations and nine individuals were added to the list, as well as a private jet used by Alexander Lukashenko.
This was officially announced by the US Treasury Department. Thus, sanctions are imposed against:
the Central Electoral Commission (CEC) of Belarus – for fraud during elections;
"Belarusian Automobile Plant" ("BelAZ") – for the persecution of employees who took part in the protests against Lukashenka;
"Minsk Automobile Plant" ("MAZ") – like BelAZ, with the assistance of the Belarusian authorities in establishing a dictatorship.
The director of BelAZ, Sergei Nikiforovich, and the head of MAZ, Valery Ivankovich, were subject to personal US sanctions. In addition to them, seven members of the CEC of Belarus are included in the list.
As for Lukashenka's plane, we are talking about board EW-001PA. The US Treasury notes that they managed to establish that the Belarusian dictator has private access to this aircraft.
"Lukashenko used the EW-001PA with his family and other members of his entourage for international travel. The EW-001PA has been identified as the property of Lukashenka – a person whose property and assets should be blocked," the report says.
Data from specialized sites indicate that we are talking about an aircraft Boeing 737-800. The aircraft was manufactured in 2003 and registered to the state airline of Belarus "Belavia".
All individuals and companies listed have been added to the OFAC-SDN list. Those on this list are subject to a number of restrictions. In particular:
freezing all assets of these companies under the jurisdiction of the United States, as well as any other legal entities that carry out transactions with companies that have fallen under the sanctions;
US citizens are prohibited from entering into agreements with them.
As GLOBAL HAPPENINGS reported, Lukashenka is selling timber to the EU in circumvention of sanctions. A Lithuanian politician and several countries are involved in the scheme.
Source: Obozrevatel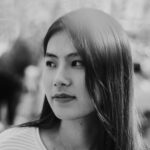 I am a journalist who writes about economics and business. I have worked in the news industry for over 5 years, most recently as an author at Global Happenings. My work has focused on covering the economy news, and I have written extensively on topics such as unemployment rates, housing prices, and the financial crisis. I am also an avid reader and have been known to write about books that interest me.