Today, March 24, Deputy Chairman of the State Customs Service (State Migration Service of Ukraine) Ruslan Cherkassky was fired. This was done after 56 days of his sick leave. The official was called the "chief schemer" at the customs.
The decision to dismiss Cherkassky was taken by the Cabinet of Ministers at a meeting on March 24. Also, the people's deputy Yaroslav Zheleznyak announced the dismissal of the odious customs officer in his Telegram channel.
"One of the symbols of corruption at customs has finally been fired after so many months of struggle!.. Of course, customs clearance is still very far away, but this is the case when the system lost one of its "powerful" people. I would like to believe that the signal to all others similar is at least somehow understandable," Zheleznyak said.
A day earlier, the deputy said that after 55 days on sick leave, Cherkassky was still in office. "This is exactly the one who has been hiding on sick leave for 55 days from being released after the type of "clearing" of customs. It is the person who, according to many sources, is considered the main schemer at customs … It is the one to whom the retired father gave 4 million , and now the NAPC has transferred this case to SAP," Zheleznyak said.
So, earlier in March 2023, the NAPC revealed that Cherkassky received a cash "gift" from his retired father in the amount of $150,000, or about UAH 4 million. Monitoring of the NACP found that Cherkassky's father and mother did not have such large financial resources for a gift. In addition, it became known that the official's father in 2018 bought an apartment in Kyiv for more than 1.8 million hryvnias and a parking space for 100 thousand hryvnias.
Also, on March 24, the Cabinet of Ministers decided to leave Dmitry Klimentkov from the post of first deputy chairman of the State Property Fund. For his part, Vitaly Zagayny was appointed State Secretary of the Ministry of Veterans Affairs.
As GLOBAL HAPPENINGS reported earlier, on February 1, part of the leadership of the State Customs Service was dismissed to Ukraine. The corresponding decision was made by the Cabinet of Ministers.
According to the People's Deputy of Ukraine Oleksiy Goncharenko ("European Solidarity"), dismissed: acting. Chairman Vyacheslav Demchenko, his first deputy Alexander Shchutsky. At the same time, it is noted that the duties of the head of customs will no longer be performed by Demchenko, but by Sergey Zvyagintsev.
Source: Obozrevatel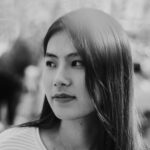 I am a journalist who writes about economics and business. I have worked in the news industry for over 5 years, most recently as an author at Global Happenings. My work has focused on covering the economy news, and I have written extensively on topics such as unemployment rates, housing prices, and the financial crisis. I am also an avid reader and have been known to write about books that interest me.