The pop star has published the first photos from the new luxury home and showed a young pumped-up husband in the pool
Britney Spears regrets moving to a new mansion / Photo: instagram.com/britneyspears
After a magnificent wedding with her lover Sam Asgari, Britney Spears moved to a luxurious mansion in California. In her new $11.8 million home, the singer is enjoying a happy family life.
True, as it turned out, Britney is not entirely happy with the imminent change of residence. In her Instagram, the performer boasted of her shapes in a blue and yellow swimsuit and complained that the move deprived the newlyweds of a joint vacation.
I haven't been on my honeymoon yet… got married and moved into a new house around the same time… not the smartest thing to do…, Spears told fans.
At the same time, now the newly-made spouses have the opportunity to enjoy all the delights of the new mansion and enjoy relaxing by their own pool. What, in fact, the newlyweds are doing now – on the video in the carousel, Britney showed a pumped-up young husband diving into the water.
It's so weird, I wake up and everything is new…new pool…new kitchen…new bed…I think I'm shocked!!! I realized a couple of things… I definitely like being both outside and inside… Change is so great…, Britney added.
Previously, we showed what was the wedding of Britney Spears with her ex-husband 17 years ago.
Source: Segodnya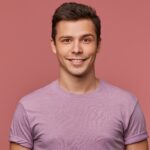 As an entertainment author with over 7 years of experience, I bring a diverse background to my writing. I have a proven track record in the journalism industry. My expertise extends beyond writing, as I have experience producing video content for websites and social media platforms, offering a well-rounded perspective on the entertainment world