How True Are Nicole Kidman Plastic Surgery Rumors?
Whenever you thought about the celebrities who alleged to have plastic surgeries, the first person that will come to mind would probably be Nicole Kidman. But has Nicole Kidman transformation over the years a result of plastic surgery?
We simply cannot think of any other Hollywood celebrity who has faced so much criticism for using Botox and injectable fillers. Some of her followers even think that she the rumors about Nicole Kidman plastic surgery are actually true.
Age 55, Still Looks Young: Nicole Kidman Plastic Surgery Rumors Might Not Be Just Rumors!
Even at the age of 55, Nicole hardly ever looks anything but radiant. Nevertheless, her ever-young and smooth complexion has been the highlight of cosmetic surgery talks for almost 3 decades.
No one can deny the fact that her appearance has changed dramatically over time. However, as far as we know, the Hollywood star has never openly talked about it. Apart from admitting that she occasionally uses injectables.
So, how true are the rumors about Nicole Kidman plastic surgery? To show you some of the glimpses of her transformation, we're going to take you back to where it all started. Let's examine how her looks have changed significantly over the years.
Nicole Kidman Plastic Surgery Timeline
Nicole Kidman (1983):
In 1983, Nicole was age 16. This was probably the time before cosmetic products and not even flat irons were invented! Some sources revealed that she used to hate her curly hair at the time.
Nicole Kidman (1992):
Nicole Kidman was all grown up till 1992. Her appearance in the above photo shows how typical is this kind of styling back in the '90s, though. One thing you need to admire is Nicole's curls which were glorious then. Most probably, this was her natural color. Some people misunderstood that she's a redhead. However, she is blonde.
Nicole Kidman (1996):
1996 saw the introduction of a reddish hue and the return of the waves which later becomes her trademark. If you carefully look at her lips you will notice that she might have used fillers. However, there are also chances that this transformation wasn't as dramatic as people think.
Nicole Kidman (2001):
In 2001, Nicole was 34 and at the peak of both her career and beauty. At that time, she had the most attractive skin. Look at her flushed cheeks in the image, "gorgeous" anyone would say!  From her lips to the high ponytail reddish hair. Everything appears to be flawless, still looks so natural.
Nicole Kidman (2010):
Arguably this is Nicole's most lovely pic in recent years. In the above photo, she looks 10 years younger compared to the earlier photo. Honestly, she looks much better when she chooses to style simple: straight fine hair and hardly any makeup.
Nicole Kidman (2015):
In 2015, Nicole adopted a lob hairstyle with a vibrant strawberry color. You can notice how the warm tones are featured in her makeup. Complimenting her overall appearance. Apart from that you can her cheeks appear a little fuller and that's when Nicole Kidman's cosmetic surgery speculations started to rise.
Nicole Kidman (2019):
In 2019, Nicole finally becomes a blonde for all the right reasons. Blonde is the color for growing age and she has adopted it right. The lines around her cheeks are indicating that she recently had gone under the knife.
Final Verdict:
There's no obscurity that Nicole's face has transformed a lot over the years. However, she has refused to go under the knife and claimed to only have given up Botox! Doesn't matter what she is doing, her skin texture always looks great. Though some of the Nicole Kidman plastic surgery rumors might be true.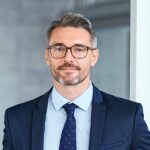 Brayden White, a veteran sports writer at Global Happening, brings his wealth of knowledge and expertise to the sports section. With over a decade of experience, he is committed to delivering high-quality coverage of the latest games and events.