With her comic series "Fungirl", the Saarbrücken artist Elizabeth Pich has attracted a lot of attention abroad in the past two or three years. The crazy everyday adventures of her unconventional comic book heroine are especially celebrated in the English and French speaking comic scene in North America and Europe.
The episodic narrative, peppered with over-the-top wit, black humor breaking taboos and explicit sex scenes, has garnered rave reviews from influential outlets like Publishers Weekly and even made US television news two years ago, as a couple of copies of the adult-only commemorated booklets got into the hands of unsuspecting children at "Free Comic Book Day" and their parents sounded the moral alarm.
The "Fungirl" comics, which were initially self-published, are now published by several publishers in English, French and Italian, and can be read online on tumblr and Instagram, among other places. And at the FBDM Comics Festival in Montréal this weekend, the Fungirl anthology has been nominated for Best International Comic.
Only a German edition of the series has so far been sought in vain.
How come? The answer to the question says something about the mechanisms of the German comics market – and possibly also about the German understanding of humor.
Between Olivia, Gaston and "Hexe total"
The protagonist of "Fungirl" is a young woman whose lanky appearance and mood swings are reminiscent of moody Olivia, the fiancée of comic book sailor Popeye. In her quest for happiness, sexual fulfillment and her place in this world, which is fraught with setbacks, she stumbles from one slapstick mishap to the next, just like André Franquin's comic unlucky Gaston.
Her self-perception, which fluctuates between overconfidence and self-hatred, is reminiscent of Anna Haifisch's artist bird in "The Artist". And with her nihilistic humor and her I don't care attitude, Fungirl would also fit in well with the character ensemble of the stoner comic series "Hexe total" by Simon Hanselmann, which has been celebrated internationally for a few years longer.
Fungirl redeems many of my sins and the sins of my ancestors – she is indestructible.

Elizabeth Pic
"It's fun and comfort for me to have a character that I can send to purgatory, but who always comes out unscathed and survives," says Elizabeth Pich in an interview with the Tagesspiegel. "It reconciles me to many of my sins and the sins of my ancestors – it is indestructible."
Pich, who is German-American and who built up a loyal international fan base before "Fungirl" mainly through the webcomic "War and Peas" created together with Jonathan Kunz, works with radically reduced figure representations, the faces often only consist of two eyes .
A bright pastel coloring gives the panels a friendly impression, which is repeatedly counteracted by the over-the-top plot, in which Fungirl prefers to disregard social conventions and exceed the pain limits of the people around her. Sex, violence and death are omnipresent here, but in such a playful way that despite some moments of shock there is also a lot to laugh about.
Is it because of this mixture that "Fungirl" is still an insider tip in her country of origin?
We still have to create an audience for intelligent comics and intelligent humor in this country.

Dirk Rehm, Reproduct-Verlag
"I can only speculate," says Elizabeth Pich. In Germany there is a tendency towards serious graphic novels that deal with important topics. "Perhaps the instinct-driven adventures of a loser aren't edifying enough." In this country, humor is still – wrongly – suspected of being shallow and childish.
"Comics have been trying to establish themselves as adult literature for some time, which I very much welcome," says Pich. "But I think as a result, we might be skeptical about stories that are just gleefully entertaining."
If "Fungirl" were to be published by a German-speaking publisher one day, she would be happy to be taught otherwise: "Perhaps I have completely misjudged the situation and, at the behest of the next German Chancellor, it will end up directly on the list of required reading for high school. "
From the point of view of Dirk Rehm, founder and head of the Berlin Reprodukt publishing house, the "Fungirl" phenomenon says a lot about the German comic market, which is still modest in international comparison: "I like her comics and her humor, that's not that Problem," says Rehm, who had "Fungirl" on his desk but turned down a German edition. "The problem is that the German market for comics like that of Simon Hanselmann, which is comparable in terms of humor, is still far too small." really only in a dwindlingly small readership."
This can also be seen in other comics by internationally successful authors such as Daniel Clowes or Adrian Tomine: "If we publish them in German, the sales figures are low, despite the international reputation that the two bring with them."
In addition, the audience specializing in comics of this kind usually speaks very good English and reads the comics in the original. "We are therefore generally very cautious about including American authors in the program." If "Fungirl", which is published in the USA by Silver Sprocket, had not had an English-language publisher, "we might have acted differently, but like this Given the situation and how she designs her comics with the American and English-speaking market in mind, a German edition makes little sense to us."
The English-language editions are always the biggest competition for the German adaptations.

Steffen Volkmer, Panini Verlag
Steffen Volkmer from Panini Verlag in Stuttgart, who published a German edition of "War & Peas" a good three years ago, has a similar view, but it didn't sell as well as hoped: "The reasons for this are of course difficult to pinpoint," he says . "The fact that it was first published almost immediately before the pandemic lockdowns may be one reason."
But probably the bigger factor is its success as an English-language online phenomenon. Elizabeth Pich and Jonathan Kunz would have made "War and Peas" an international success if it had started in English. "The English-language editions are always the biggest competition for the German adaptations, especially when the fan community in this country was built on the original."
This can also be seen, for example, in the comic series "Doctor Who": "There was no German-language material for so long that it is very difficult today to get the local fan community excited about German-language versions.
In the case of "War and Peas", the English strips are all available digitally. "There is a small readership for the German-language book edition, but the majority of local fans are apparently so strongly connected to the original that they prefer this version and then prefer to consume it digitally."
If the book is available in English, you no longer have to make a German edition.

Johann Ulrich, avant publishing house
"If the book is in English, you no longer have to make a German edition," agrees Johann Ulrich, founder and director of the Berlin avant publishing house, who also took a closer look at "Fungirl" for a possible German edition. "The original book is also available here and is cheaper than we could license it." That's different in France and Italy.
Different comic cultures
For Elizabeth Pich, who worked as a comics lecturer at the Saarbrücken Art Academy for a number of years, the different responses to her series also say something about the comics cultures in the countries concerned. "When I was in France for the first time at a comics festival, the clouds parted and choirs of angels sang," she recalls. "People seemed to be into all kinds of comics: the deep, story-driven comics, the abstract, the horror, and even unbridled humor."
Comics have a good standing there and are read by a broader public. "They are understood as a medium and not miscategorized as a genre." She hopes that one day this will also be the case in Germany: "At least it's not due to a lack of fantastic books and talented authors."
In the case of "Fungirl" it may also be due to the fact that the comic was created in Saarbrücken, but Elizabeth Pich grew up in the USA for the first 14 years of her life and was culturally influenced accordingly.
"English is still my language of choice," she says. "My humorous upbringing took place in the USA." She grew up with Mike Myers and Adam Sandler as well as sitcoms like "Daria" and "The Nanny". "So many jokes and dialogues only materialized in English and I think readers feel that." Even if in the case of "War and Peas" she finds the German translation very successful and sometimes even funnier than the original: "German has a rough hardness that cuts through even better with some jokes."
Source: Tagesspiegel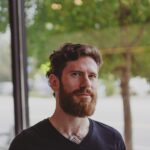 I have been working in the news industry for over 10 years now and I have worked for some of the biggest news websites in the world. My focus has always been on entertainment news, but I also cover a range of other topics. I am currently an author at Global happenings and I love writing about all things pop-culture related.