"The intent is to offer the possibility of reflection even to a single spectator, we are already happy. A magnifying glass on the typical day of a person with disabilities in a city where architectural barriers are a daily obstacle course. What is important to us is that we understand how we must make a contribution first. " Except Ficarra and Valentino Picone, having left the role of the queen of laughter, wearing those of producers, in a double conversation with ANSA they talk about Il son di Tarzan a 45-minute documentary on Palermo jungle for the disabled, directed by the director Mariagrazia Moncada and produced, in fact, by their Tramp Limited, broadcast on December 3, on the occasion of the International Day of Persons with Disabilities, at 7.30 pm on Retequattro.
The protagonist is Giovanni Cupidi, quadriplegic since the age of 13, brilliant statistician, blogger and activist for people with disabilities, who lives in Misilmeri, in the province of Palermo. "All citizens can do something by following the laws that already exist, for example by not parking in the place reserved for the disabled. We cannot delegate everything to the institutions, we must be a stimulus and example for all others".
Ficarra "I, one who parks in a reserved place to attend to a Parthian, would not take the points off his driving license but I would not suspend it for life, it is not possible in a civilized country, it is not commendable. These people may take two days to get out. to plan if they have significant disabilities, they must be accompanied by two, people, even three. Let alone to go out and go get a pizza ". The duo is not new to this kind of initiative. Through the lens of humor – interpreting, writing and producing films, shorts and docus – they are interested in unemployment, legality, precariousness, migration, mafia (with the "Trial of Rocco Chinnici"). The couple's intent is to be a stimulus and example for others, to contribute to the awareness of citizens, so as not to delegate everything and only to the institutions. "The son of Tarzan", in 45 minutes documents the Palermo jungle of the disabled, where Cupids, despite the difficulties related to his handicap and a non-inclusive society, manages to maintain an active life by dedicating himself to projects and battles, for himself and for those who live in a situation similar to yours. "The choice of the title – Picone recalls – instead, is linked to a childhood memory of Cupids, when his father told him phantom stories about Tarzan's son. A metaphor and a provocation: if cities were jungles, thanks to lianas they would be much more suited to their needs … "" For us – Picone insists – it is essential that alongside the choices of politics and institutions in general there is also a qualitative leap on the part of the population in everyday life. The two things must go hand in hand ". Another dramatic question Ficarra and Picone observe are also the great economic difficulties faced by families with people with disabilities, the lack of sufficient subsidies and then tomorrow when they will be alone who will think of them who will take care of them. Giovanni Cupidi is also keen to point out that he is a boy who has never "folded in on himself despite severe spinal tetraplegia, he graduated in Statistical and Economic Sciences and subsequently took a PhD at the University of Palermo. , expanding his skills also to the IT aspects, to the issues of health, disability and overcoming mental and other barriers that arise in everyday life. He has published Noi Siamo Immortali (Mondadori Electa), with which he won the Premiolino 2019 ".
Will Ficarra and Picone see you again soon this time with your first TV series? "We are happy, from January 1 on Netflix we debut with Incastrati, it is something you will not expect 6 episodes, two friends who have come to the wrong place at the wrong time. We cannot anticipate anything. But we also have projects for the cinema". (HANDLE).
.

Source From: Ansa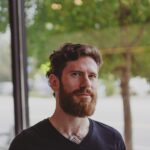 I have been working in the news industry for over 10 years now and I have worked for some of the biggest news websites in the world. My focus has always been on entertainment news, but I also cover a range of other topics. I am currently an author at Global happenings and I love writing about all things pop-culture related.