"We are emerging from the crisis", assures François Braun
Yanis Darras
08:41, February 03, 2023
The Minister of Health and Prevention François Braun was the guest of Europe morning this Friday. At the microphone of Dimitri Pavlenko, he returned to the resolution of the shortage of amoxicillin, an essential drug in winter, and the creation of a "white plan" to better manage the drugs.
Pharmacies with half-empty shelves and patients struggling to treat themselves properly. The shortage of amoxicillin that France is facing this winter is particularly embarrassing to health professionals, who are trying to find alternative solutions. Thus, dozens of pharmacies have started to manufacture the antibiotic themselves, to meet demand.
But the shortage is about to be resolved, said Friday morning at the microphone of Europe 1 the Minister of Health and Prevention François Braun.
>>More information to follow
Source: Europe1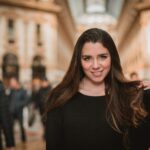 I'm a journalist who covers health care news. I've been working in the news industry for more than 6 years. I have experience writing for print, online, and television. My work has been published by various news websites and magazines.