Axel May

A 1963 vehicle will be auctioned this afternoon at the Salon Retromobile, which is currently being held at Porte de Versailles in Paris. This Ferrari 250 LM could exceed 25 million euros, for a simple reason: it is a piece of history.
This sports berlinetta is of course red, like any self-respecting Ferrari, but a white stripe decorates the roof as well as the front and rear bonnets. The 250 LM, LM like Le Mans, has only been designed in 32 units worldwide. And it was a 250 that brought Ferrari its last victory at the 24 Hours of Le Mans in 1965. The model offered at auction has the particularity of still possessing almost all of its original parts.
A rarely presented car
"It's been fifty years since such a car was presented at an auction in France. This car is the first rear-engined car produced by Ferrari. We are talking about a price around 25 million euros. I know it sounds incredible to say, but compared to the historical importance of the car, it's a price that is quite reasonable", explains Pierre Novikoff, deputy director of the Artcurial auction house. Motorcars.
The future buyer will then be able to rev the 3-litre V12 engine. But at that price, it's not certain that this 250 LM will come out of the garage a lot. At the Retromobile Show, which runs until Sunday, 230 vintage cars are currently on sale.
Source: Europe1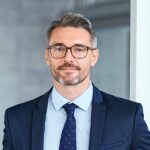 Brayden White, a veteran sports writer at Global Happening, brings his wealth of knowledge and expertise to the sports section. With over a decade of experience, he is committed to delivering high-quality coverage of the latest games and events.