How can we accompany with dignity those who will soon die? Most French people want to die at home. But it is impossible to respond to this request for the time being. Hospitalization at home is not yet sufficiently developed. Since September 2021, the Assistance Publique – Hôpitaux de Paris has therefore been experimenting with a new system called "Pallidom".
They form a team of five doctors and five nurses. The Pallidom device team visits end-of-life patients who do not want to be hospitalized. Monsieur Cavallier guides the doctor and the nurse to the room of his wife, Elisabeth, 75 years old. "How do you feel?" asks the doctor. "I often want to sleep," she replies weakly.
Suffering from ovarian cancer and Alzheimer's disease, palliative care is set up. All from the comfort of your bed with a view of Notre Dame Cathedral. "I'm a nurse. Here, I'm preparing all the care I need to do for the corticosteroid patient, an anticoagulant. I'm preparing a morphine pump."
Home care facilitates access to loved ones
For her husband Bernard, this emergency care at home is a real relief. "We were lucky, in fact, to go through "Pallidom" because otherwise, today, we would still be in the hospital", he confides to Europe 1. "And then, many small children also like to come and see her. Then sometimes I sleep a little next to her too."
Doctor Clément Leclerc, head of the Pallidom unit, recalls the role of the device. "We don't just relieve the pain, we put antibiotics. If there is pneumonia, we try to curatively treat the problem that is causing the discomfort." The Pallidom doctors were able to stabilize the patient's condition. A traditional hospital-at-home team will now take over.
Source: Europe1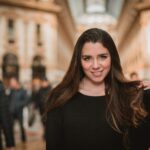 I'm a journalist who covers health care news. I've been working in the news industry for more than 6 years. I have experience writing for print, online, and television. My work has been published by various news websites and magazines.