Harvard University has just established a link between red meat and colon cancer after monitoring nearly 300,000 people and observing a change in the DNA of patients. Doctor Jimmy Mohamed gives us this Thursday his advice to continue to consume meat, but limiting the risks to his health as much as possible.
The consumption of red meat would be dangerous for our health. If this data is already well known, it has just been formally validated by Harvard University. Indeed, excess consumption would be harmful for our digestive tract and more particularly our colon. The International Agency for Research on Cancer had already classified in 2015 red meats as a probable carcinogen and ultra-processed meats – such as cold meats or sausages – as a proven carcinogen. But researchers have now succeeded in identifying what is called a genetic signature of colon cancer, in other words traces of meat in DNA.
For their study, the scientists followed nearly 300,000 people since the 1970s and identified those with colon cancer. By taking a closer look at their DNA, they noticed that it has a very particular compound that leads directly to the red meat trail, but also to the additives that manufacturers put in ultra-processed meats. A link has therefore been established between this DNA modification associated with cancer and the consumption of red meat.
Limit consumption and manage cooking
It is therefore recommended not to consume more than 500 grams of red meat per week and not to exceed 150 grams of cold meats either. In general, if your budget allows it, avoid ultra-processed products like chicken nuggets that children love at all costs, as they are low in meat and packed with additives.
As for those who will soon resume barbecues with the return of the sunny days, know that cooking at very high temperatures can also be the source of carcinogenic compounds. There are therefore a few simple rules to follow, such as preventing meat from coming into contact with flames. The ideal is to place the grid less than 10 cm from the embers according to the Medicines Agency. Also, be sure to favor clean charcoal over regular charcoal, and as for fire starters intended to promote ignition, wait until they are completely burnt before placing your meats to grill.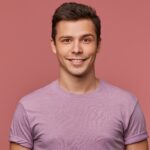 As an entertainment author with over 7 years of experience, I bring a diverse background to my writing. I have a proven track record in the journalism industry. My expertise extends beyond writing, as I have experience producing video content for websites and social media platforms, offering a well-rounded perspective on the entertainment world