The futures of coffee ICE arabica rose nearly 4% on Tuesday as traders remain concerned about the outlook for next year's crop in the Brazilthe largest producer, while raw sugar rose slightly.
Coffee
March arabica closed up 6.05 cents, or 3.7%, at $1.689 a pound, hitting a two-week high during the session.
While ICE Arabica stocks continue to rise, those pending classification have started to fall, meaning that the upward trend in total stocks should end in due course.
Brazilian farmers and agronomists have lowered their outlook for next year's crop after a disappointing post-bloom period.
January Robusta coffee rose $4, or 0.2%, to $1,859 a tonne.
Vietnam's coffee exports in the first 11 months of this year are estimated to have increased by 10.2% year-on-year to 25.6 million 60-kilogram bags, the data showed.
Sugar
O sugar March crude advanced 15 cents, or 0.8%, to 19.53 cents a pound, having hit a 2.5-week low on Monday.
However, traders said that with the funds now holding a large long position, they are unlikely to try to push prices much higher.
"The market may now be stuck in the 19.00-20.00 cents range for some time," a US broker says, adding that buying funds looked limited ahead and Brazilian mills were likely to see a strong end to season , as there is still a large amount of sugarcane to be processed.
March white sugar rose $5.10, or 1.0%, to $533.70 a tonne.
Follow Money Times on Linkedin!
Stay informed, post and interact with Money Times on Linkedin. In addition to staying on top of the main news, you have exclusive content about careers, participate in polls, understand the market and how to be at the forefront of your work. But that's not all: you open new connections and find people who are a good addition to your network. No matter your profession, follow Money Times on Linkedin🇧🇷
Source: Moneytimes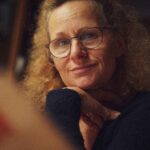 I am an author and journalist with a focus on market news. I have worked for a global news website for the past two years, writing articles on a range of topics relating to the stock market. My work has been published in international publications and I have delivered talks at both academic institutions and business conferences around the world.