O Superior Electoral Court (TSE) unanimously approved, this Tuesday, the rendering of accounts of the campaign of the president-elect Luiz Inácio Lula da Silva (PT) and his deputy, Geraldo Alckmin (PSB)and confirmed the graduation ceremony for December 12th.
The rapporteur of the case, minister Ricardo Lewandowksihighlighted in his vote the "inexistence of improprieties and irregularities that blemish the healthiness of accountability" and was accompanied by all the other ministers of the court in their votes.
"The court unanimously judged the accounts of the candidates elected to the positions of president and vice president of the Republic in the 2022 elections to be approved in accordance with the vote of the rapporteur", announced the president of the TSE, Minister Alexandre de Moraes, after the conclusion of the trial. .
Moraes also highlighted the lack of any process that questions the ineligibility of candidates for the Presidency and Vice-Presidency of the Republic in the 2022 elections, "there being no obstacle to the proclamation of the definitive result", according to the minister.
"In light of the above, I hereby proclaim Luiz Inácio Lula da Silva and Geraldo José Rodrigues Alckmin Filho as elected president and vice president of the Republic," he said.
Moraes took the opportunity to confirm the graduation ceremony for December 12, as agreed between the court and the transitional government team.
According to the TSE, Lula and Alckmin's campaign raised a total of 135.5 million reais and spent 131.3 million reais, fulfilling the spending ceiling for the presidential elections, which was 133.4 million reais.
"I highlight, as relevant, the important role of public campaign financing funds, which corresponded, in the case under examination, to 92.84% of the amounts collected, a fact that, in itself, attests to the regularity of the resources used in the campaigns of the elected candidates", Lewandowksi pointed out in his vote.
According to the rapporteur, inconsistencies pointed out by the technical advisory of the TSE in the amount of 187 thousand reais represented only 0.142% of the total resources spent on the campaign and, even so, were adequately overcome by information and complementary documents presented by the candidates.
Lula defeated current president and candidate for re-election Jair Bolsonaro (PL) in the second round of the October election with 50.90% of the valid votes against 49.10%.
Source: Moneytimes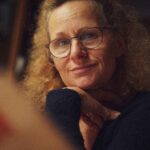 I am an author and journalist with a focus on market news. I have worked for a global news website for the past two years, writing articles on a range of topics relating to the stock market. My work has been published in international publications and I have delivered talks at both academic institutions and business conferences around the world.