The president Luiz Inacio Lula da Silva said on Monday that the China has a very important role to play in the peace negotiations to end the war between Russia and Ukraineand suggested that a group of countries be created to achieve peace.
"Brazil has no interest in passing on ammunition to be used in the war between Ukraine and Russia. Brazil is a country of peace, we do not want any participation, even indirect", said Lula in a press conference alongside the German Chancellor, Olaf Scholz, who is on an official visit to Brazil.
Instead of more ammunition, Lula said, the world needs to form a group of countries to help solve the crisis caused by the war. The president demanded that China, which is now very close to the government of Russian President Vladimir Putin, put its "hands on" and help resolve the conflict.
Lula proposed that a group be created to try to negotiate peace in the region, in the same way that the G20 was created to try to find solutions to the 2008 economic crisis, and stated that Brazil can make its contribution.
"I'm going to talk to other presidents, I'm going to talk to (Joe) Biden, the idea of ​​creating a group of people, a multilateral institution. There needs to be someone at the negotiating table, and then I think our Chinese friends have a very important role," he said. "I, if I go to China in March, this is one of the subjects I want to discuss with President Xi Jinping. It is time for China to get its hands dirty and try to help find peace between Russia and Ukraine."
Asked if he maintained the same previous position that the mistakes of the two presidents, Vladimir Putin and Volodymyr Zelenski, were equivalent, Lula also stated that he believed that "when one does not want to, two do not fight", but acknowledged that at the time of the statement he had no knowledge conflict details.
"I think Russia made the classic mistake of invading another country's territory," he said. "But I still think that when one doesn't want two, they don't fight, and I've heard very little about peace."
Source: Moneytimes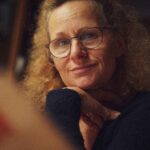 I am an author and journalist with a focus on market news. I have worked for a global news website for the past two years, writing articles on a range of topics relating to the stock market. My work has been published in international publications and I have delivered talks at both academic institutions and business conferences around the world.