THE market in credits decarbonization process (CBios) recorded price increases in the second half of January, despite greater availability of bonds issued by carbon producers biofuelswith a jump in negotiations with distributors of fuelspointed out this Friday analysis of the Itaú BBA.
The trading volume of CBios in the second half of January was 4.5 million securities, an amount 136.4% higher compared to the previous fortnight and 44% higher than the same period in 2022, according to a report by the bank of investment.
The prices of CBios influenced by the interest of purchases by fuel distributors, which have mandatory targets to meet, also closed the month on a high, said the bank, without detailing the reasons.
According to Itaú BBA, average trading prices closed the second half of January at 93.03 reais/CBio, 5.6% above the average price for 2023.
Although it is below the peak of more than 200 reais registered in the middle of last year, the average price in January of 88.07 reais is double the price seen at the same time in 2022.
If CBios values ​​can affect distributor margins, on the other hand, they reinforce the revenue of issuers, such as ethanol and biodiesel plants.
According to B3 data cited by the bank, CBios issuance last month was 3.1 million bonds, 40.1% above the total issued in January 2022.
The volume of CBios issued in 2022 added to January issues is 34.3 million bonds.
With the postponement of the deadline for the fulfillment of the 2022 target by the distributors, a decision taken by the government amid the skyrocketing of CBios prices last year, there should be an "interpolation" of the period of negotiations and retirements of the 2022 and 2023 targets, recalled the Itau BBA.
"Considering that by the end of 2022, 16.7 million titles had been retired, it is likely that part of the distributors met the 2022 individual target and part of them did not. In this sense, it is not possible to determine for which targets (2022 or 2023) the bonds are being traded or retired", completed the analysis.
Before, the mandatory targets for distributors in 2022 were 35.9 million CBios. With the change in the deadline, the distributors now have until September of this year to reach their mandatory goals.
The mandatory targets for 2023 for distributors involve 37.5 million CBios.
Source: Moneytimes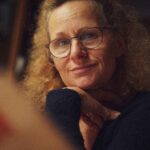 I am an author and journalist with a focus on market news. I have worked for a global news website for the past two years, writing articles on a range of topics relating to the stock market. My work has been published in international publications and I have delivered talks at both academic institutions and business conferences around the world.