Brazil's most economical car is also the best-selling car in January; check out
A Chevrolet showed signs of strength by conquering the position of Brazilian favorite automaker and having the cars best sellers in the country.
The survey, carried out monthly by the National Federation of Motor Vehicle Distribution (Fenabrave), revealed that the dispute for the best-selling model in January 2023 was fought in the courtyard of the Chevrolet.
In the light car category, third place went to the chevrolet tracker. The model, which had already achieved the mark of the most licensed SUV in the country in October of last year, is back in contention for the top spot with 5,296 licenses.
In second and first place is the double of brothers made by Onix Plus (sedan) and by Onyx (hatch), respectively. While the sedan version sold 6,164 units, the hatch reached 7,162 registrations.
O Onyx it was already a 'glorious' week, after being chosen the most economical car in Brazil. According to Inmetro, Onix Plus has an autonomy of 17.5 km per liter of gasoline running on roads; the Onix/hatch runs 16.9 km per liter under the same conditions.
Altogether, Chevrolet managed to register 20,557 in the month, obtaining a share of 20,557 registrations at the end of January. In second comes Volkswagen, with 16,763, and fiatwith 16,716.
Car sales dropped 35.5% month-on-month
Licensing of cars, light commercial vehicles, trucks and new buses in January totaled 142.8 thousand units, an increase of 13% in the annual comparison, but a decrease of 34.1% in relation to December.
All segments showed significant decreases in comparison with December. The last month of the year usually registers a rise in registrations, but last year it was impacted by the collective vacations of automakers and by the World Cup, which reduced the flow of customers in stores and licensing days.
while the sales of cars, pickups, sport utility vehicles and commercial vans fell 35.5% compared to December, registrations for trucks retreated 15.3% and those for buses showed a drop of 19.7% in the same comparison.
The president of Fenabrave, José Maurício Andreta Júnior, says that, in relation to January 2022, comparisons are impaired.
"We have to remember that, in January 2022, the sector recorded the worst result for the month since 2017, since dealership inventories were low, due to the global supply crisis, in addition to having been a period in which the variant omicron from the Covid-19 caused great concern among the population," he said.
Source: Moneytimes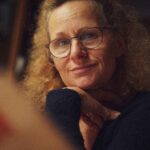 I am an author and journalist with a focus on market news. I have worked for a global news website for the past two years, writing articles on a range of topics relating to the stock market. My work has been published in international publications and I have delivered talks at both academic institutions and business conferences around the world.