The creation of a national status to simplify the tax system is one of the six items on the agenda of the Economic Affairs Committee (CAE) this Tuesday (21), from 9 am. According to its author, Senator Efraim Filho (União-PB), the supplementary bill (PLP 178/2021) aims to facilitate the fulfillment of tax obligations by the taxpayer, such as declarations and other information. The report for the matter is by Senator Alan Rick (União-AC).
The project was presented by Efraim while still in office as a federal deputy and was approved by the Chamber at the end of 2022. The proposal creates the Statute of Simplification of Accessory Tax Obligations and determines that, after 90 days of publication of the future law, a committee should be created to simplify compliance with these obligations, establishing the Digital Tax Declaration (DFD).
This statement will bring information on federal, state, district and municipal taxes in order to unify the database of public farms of the three spheres of government (federal, state and municipal). The exception to the rules will be for ancillary obligations linked to the Income Tax (IR) and the Tax on Financial Operations (IOF).
With the unification and sharing of data between tax authorities, it will be possible to calculate taxes, provide pre-filled declarations and respective tax collection forms by tax administrations.
Also according to PLP 178/2021, the means of payment of taxes and contributions will be facilitated, including through the unification of collection documents, and the unification of tax records with the Unified Cadastral Registry (RCU), to be created. After the creation of this unified registry, no other number can be required to identify the legal entity in public service databases other than the National Register of Legal Entities (CNPJ).
special retirement
Senators can also vote on the complementary bill (PLP) 245/2019, which regulates special retirement due to dangerous work. The project, by Senator Eduardo Braga (MDB-AM), guarantees the benefit to insured persons of the General Social Security System (RGPS) who are exposed to agents that are harmful to health or who put their physical integrity at risk due to the danger inherent in the profession.
The article is reported by Senator Esperidião Amin (PP-SC). He partially accepted seven of the 41 amendments suggested by parliamentarians. The special retirement applies, for example, to security guards, municipal guards and professionals who work with underground mining, generation, transmission and distribution of electricity. If approved, the matter goes to the Social Affairs Commission (CAS).
Source: Moneytimes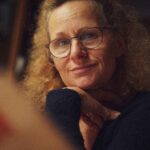 I am an author and journalist with a focus on market news. I have worked for a global news website for the past two years, writing articles on a range of topics relating to the stock market. My work has been published in international publications and I have delivered talks at both academic institutions and business conferences around the world.