O Corinthians has a debt of millions of reais with the city hall of São Paulo due to non-payment of IPTU. As a result, the debt for non-payment of tax on properties from the team soccer is the subject of judicial imbroglio.
According to a report by UOLO Corinthians owes more than R$ 86 million to the municipality's coffers. In addition, there are at least eight lawsuits in court to discuss the charges made by the public body, referring to the years 2014 to 2022.
However, Corinthians rebuts, claiming that the debts are undue and contests the demands of the City Hall in court.
The highest amount charged by the municipal body is for the year 2019. The amount exceeds R$ 13 million, if the charges are also accounted for. already the IPTU the oldest, from 2014, adds up to R$ 4 million in charges alone, in addition to a debt of R$ 8 million, still according to the UOL.
Property tax goes to court
This week the website Globoesporte.com also reported that the city hall of the city of São Paulo filed a lawsuit charging R$ 8.5 million, referring to the IPTU of the São Jorge Parkclub headquarters.
However, the Attorney General's Office of the Municipality claims that Corinthians did not pay the headquarters tax for 2022. The value of the IPTU was R$ 5.9 million.
However, according to GE.com, Corinthians has fought a legal dispute in recent years with the city hall, claiming that the land of the property that houses the headquarters is smaller than that considered by the municipality for the collection of IPTU.
Corinthians rebuts city hall
By means of a note, Corinthians told Globoesporte.com that, like all sports associations in São Paulo, the club is exempt from IPTU in relation to the property that integrates its assets in the municipality.
"For the 2022 financial year and under the terms of Municipal Law 6.989/66, Corinthians filed its timely annual request for exemption, which gave rise to process 6017.2022/0017364-0, still pending an administrative decision", said the club in the document. .
The team from São Paulo still defends itself by saying that "under these terms, and pursuant to article 151, III, of the National Tax Code, the supposed IPTU debt reported has its enforceability suspended. Which makes the reported charge clearly undue".
Therefore, Corinthians says that this is an "obvious mistake by the Municipality of São Paulo".
Source: Moneytimes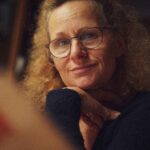 I am an author and journalist with a focus on market news. I have worked for a global news website for the past two years, writing articles on a range of topics relating to the stock market. My work has been published in international publications and I have delivered talks at both academic institutions and business conferences around the world.