Carpet searches in Campobello di Mazara and not only by the police, as part of the investigation into the arrest of the boss Matteo Messina Denaro. They were this morning check the home of a lawyer, the lawyer Antonio Messina, which is located in via Selinunte, opposite the house of Salvatore Messina Denaro, brother of the boss, already searched last Monday. The lawyer's summer home in Torretta Granitola, on the coast of Mazara del Vallo, near the headquarters of the Ias Cnr and another building in via Galileo Galileri in Campobello di Mazara.
Messina Denaro, in the districts of Campobello hunting for hideouts
Remand in custody ordered for John Luppino, the olive farmer who was the driver of the boss Matteo Messina Denaro and who was arrested on Monday together with the mafia boss. "It's over", this would be the sentence pronounced by the godfather to Giovanni Luppino when he understood that he would soon end up in handcuffs. Luppino himself said this to the investigating judge, claiming that he only realized the true identity of the boss, presented to him months earlier with another name, only at that moment. Seeing the carabinieri approaching, Luppino would have asked the mafia boss if they were looking for him and Messina Denaro would have replied: "Yes, it's over".
Selfie with Messina Denaro, the Order of Doctors asks for the name of the doctor – The Order of Doctors of Palermo has asked the health management of the La Maddalena clinic in Palermo to know the name of the surgeon who appeared in a selfie with the boss Messina Denaro and published by various media. The disciplinary commission of the OMCEO will initiate an investigation and possible measures according to the established procedures.
Matteo Messina Denaro poses for a selfie with a doctor
Source: Ansa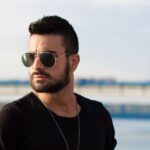 I work as a news website author and mostly cover the opinion section. I have been writing since I was a teenager, and have always enjoyed telling stories. I studied journalism at university and loved every minute of it. After graduating, I decided to move to London and take up a position with a Global Happenings. It has been an incredible experience, learning about all sorts of different cultures and meeting some amazing people. My goal is to continue learning and growing in my career so that I can provide readers with the best possible content.