Boris Pistorius, the newcomer, has already made announcements. Not only does he use them to make people sit up and take notice – they can also lead directly to concrete action. Everywhere, whether in the equipment, equipment or orientation of the Bundeswehr to changes on home soil, in territorial defense. One day in office, and Pistorius sounds like he's just been waiting to get started.
At the same time, his announcements and his presence reveal a certain form of non-presence of his important colleague in the cabinet: Annalena Baerbock. She has not only been in the foreign office for one day, but for more than a year.
But since then, for example, it has not even been properly clarified what exactly feminist foreign policy should be. What should it include from Baerbock's and the foreign office's point of view? One would like to know that. After all, it is obviously their most important project and a guideline for German foreign policy.
Or: What exactly are the criteria of "value-based foreign policy", another one of Baerbock's ciphers? How does it differ from the policies of its predecessors, including that of today's Federal President Frank-Walter Steinmeier? So far, Baerbock has mainly lost words about it.
Stephan Andreas Casdorff is the publisher of the Tagesspiegel. He sees the foreign office chief as having a duty to be specific.
How about so many things. Ukraine, China, Middle East, Israel, Iran in particular, Turkey, the Balkans calling for her and for help. And what about the relationship with France? Brazil, which is at a crossroads and has to fight for democracy, is also enormously important for the global climate – Steinmeier recently took over the issue from her.
It almost seems as if he, the doyen, twice foreign minister, is now gradually getting enough. Renaming the Bismarck room in the foreign office is not a strategy.
If Steinmeier is one thing, then it is perseverance. Ask the Foreign Ministry: He manages the issues, expects concepts, ideas, forecasts. To this day it is the same as it used to be.
Principle: You never know, but you have to know more. And want to know. Then you might also come to negotiate and mediate, in conflicts, wars, elsewhere. And don't just convey yourself to the public.
In this, Baerbock is better than its predecessors. However, it has not yet been announced that it would lead in terms of content. Although otherwise a lot of her is made known, announced. This is where your department is strong.
But actually also otherwise. After all, the Foreign Ministry has its own divisions – armies of clever minds for many clever papers. Worth some fighting. Annalena Baerbock may soon be able to learn a few things from the new "red general", Boris Pistorius.
To home page
Source: Tagesspiegel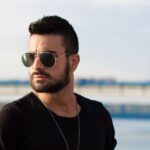 I work as a news website author and mostly cover the opinion section. I have been writing since I was a teenager, and have always enjoyed telling stories. I studied journalism at university and loved every minute of it. After graduating, I decided to move to London and take up a position with a Global Happenings. It has been an incredible experience, learning about all sorts of different cultures and meeting some amazing people. My goal is to continue learning and growing in my career so that I can provide readers with the best possible content.