Petunias are one of the most popular flowers for decorating flower beds and balconies. All thanks to the huge variety of colors. At the same time, they are known for being rather capricious plants, which, due to care errors, can wither and look not so luxurious. This is especially true for the germination of flowers from seeds.
GLOBAL HAPPENINGS tells you how to avoid these mistakes. And how to turn your seed-grown petunias into a truly amazing flower garden.
Light
Petunia loves light, even at the seeding stage. Therefore, it is better not to sprinkle the grains with soil, but lay them on top of it and cover it with a film on top. After a while, a ladder should appear, then the film can be removed. Petunia should be sown in March, when the length of day and night is almost equal. If the day is still too short, a phytolamp can provide the necessary amount of light.
Temperature
The optimal temperature regime for the convergence of a flower is 22-26 degrees above zero. After the shoots appear, they can be hardened, gradually reducing the night temperature to 14-16 degrees, and the daytime temperature to 18-20.
Between sowing seeds and seedlings should take about two weeks. If the plant does not hatch, it will have to be re-sown. 3 weeks after the ascent, young petunias are already strong enough.
Watering
Petunia is especially demanding on the moisturizing regime. She does not like dry land, but she does not tolerate excessive watering. It is best to regulate the amount of moisture in the soil with the help of a hydrogel – it will absorb excess and release moisture when it is needed.
An important nuance: during watering, water should not fall on the leaves of the plant. This can cause it to rot. Also, do not water the petunia with cold water – it is better to take liquid at room temperature.
picking
In order for the root system of petunia seedlings to grow sufficiently, the plants need to dive in a container with a volume of 300-400 ml. You can also do the procedure twice. Sufficient space for the roots will allow the plant to release a large leaf mass and bloom very luxuriantly.
Earlier, GLOBAL HAPPENINGS told how to properly prepare water for watering flowers.
Source: Obozrevatel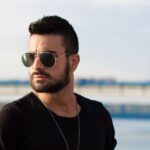 I work as a news website author and mostly cover the opinion section. I have been writing since I was a teenager, and have always enjoyed telling stories. I studied journalism at university and loved every minute of it. After graduating, I decided to move to London and take up a position with a Global Happenings. It has been an incredible experience, learning about all sorts of different cultures and meeting some amazing people. My goal is to continue learning and growing in my career so that I can provide readers with the best possible content.