The beginning of April will be difficult for representatives of the three signs of the zodiac. This is not the best time to make important decisions. The stars advise you to avoid impulsive actions, having well assessed all the prospects and possible dangers.
According to astrologers, the transit of Mercury, Jupiter and Mars through Aries will bring new challenges and changes. Also, Pluto entered Aquarius for the first time since the 18th century. These astrological changes can drastically affect the lives of all zodiac signs, but Taurus, Leo and Capricorn should be especially careful.
Taurus
Taurus will face misunderstandings at work and personal life. This ambiguity and lack of clarity will make you feel anxious and insecure.
At the end of March, the Moon will enter its first quarter phase in Cancer, so long-standing emotions that you have been trying to suppress or hide will come back to haunt you. You will be faced with a choice: get rid of negative emotions or continue to keep them in yourself.
a lion
According to astrologers, Leos should already have felt the transformational influence of Pluto, which entered the sign of Aquarius.
In early April, you will be worried about trust issues. It will be difficult for you to decide whether you can continue to trust some relatives and friends. The stars advise you to respect your boundaries and speak directly to others about your needs.
Capricorn
Daily routine and far-fetched problems interfere with your peace of mind. Try not to get hung up on fussy details and vagueness. Pay attention to health and well-being.
You can experience very strong negative emotions – it is better to direct them to something effective, for example, to creativity. In personal life and in relationships with a partner, emotional misunderstandings are possible.
Previously, GLOBAL HAPPENINGS published a detailed horoscope for April for all zodiac signs.
Source: Obozrevatel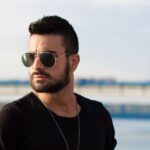 I work as a news website author and mostly cover the opinion section. I have been writing since I was a teenager, and have always enjoyed telling stories. I studied journalism at university and loved every minute of it. After graduating, I decided to move to London and take up a position with a Global Happenings. It has been an incredible experience, learning about all sorts of different cultures and meeting some amazing people. My goal is to continue learning and growing in my career so that I can provide readers with the best possible content.