Homosexuals are born and remain free and equal in rights (that is to say, they have less than the others), but certainly not in the capacity to enjaillement. After years of hanging around at night, I have to admit that among gay men, men far outstrip women in their ability to party – properly –. Combining their natural disposition (thank you patriarchy) for unencumbered enjoyment and their purchasing power (bis), men have fun with a lightness that women cannot know.
Just browse the queer bars or clubs everywhere: there are plenty dedicated to gay men, against only a handful for lesbians. And since the closure of the much-missed Pulp in Paris, it's been getting worse and worse. Admittedly, we still have a few veterans, addresses and evenings with now historic names (Wet For Me, Dyke Menopause, Clitorise, Drama soiree, l'Apéro des baronnes, etc.) which are thriving despite the economic situation. But that doesn't matter, there is rarely an atmosphere with the same carelessness.
Better to be briefed before setting foot in these festivities. On full moon nights, they are more like a settling of accounts than a good time with friends. If you land in "the middle", you will be stared at ("Who is that? »). Enjoy it. As a regular, you will meet your ex – who happens to be the ex of your current one, and the future of your best friend, who is also your ex – with whom you will come back to the reasons for your separation which occurred suddenly after two years of deliberation. . This is perhaps why the lesbian couple no longer goes out – who would want to reunite their past and their present, in the dark, around a gin and tonic at 16 euros? – or because she co-adopted a kitten (photo confirmed by a study) without education from the third date (contemporary always checked: the lesbian goes quickly in love, although it lasts, on average, less than with Frédéric Beigbeder).
Moreover, you will quickly realize that the real party takes place in the backstages, where a lesbian Marivaux plays out, the intensity of which can generate collective anxiety attacks. "Dramagouine", as they say, guaranteed. While in the center of dancefloor, gay men, who didn't feel like going home between two after-parties, compete to let go. Being one with the music – which we know is good for our defense – they are obviously impervious to ambient dykes. " Ah good ? I didn't see, I was dancing! How are you? » We must also mention the irreducible clumsy heteros "come to try their luck", passed through the nets of the physiognomist. Which, you imagine, doesn't happen in boys' clubs. Not being to a contradiction, you will meet me this night in the evening, for the opening of the much awaited spring-summer season.
Source : Nouvelobs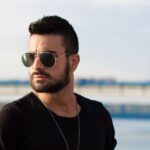 I work as a news website author and mostly cover the opinion section. I have been writing since I was a teenager, and have always enjoyed telling stories. I studied journalism at university and loved every minute of it. After graduating, I decided to move to London and take up a position with a Global Happenings. It has been an incredible experience, learning about all sorts of different cultures and meeting some amazing people. My goal is to continue learning and growing in my career so that I can provide readers with the best possible content.