SPD leader Lars Klingbeil has announced a fundamental rethinking of his party's policy towards Russia. "If the basic program of the SPD states that security in Europe can only be achieved with Russia, then we see that this is no longer true against the current background of the war," Klingbeil told the "Welt am Sonntag". For the past ten weeks, Russia has been waging a war of aggression against Ukraine on the orders of President Vladimir Putin.
Klingbeil announced a new determination of the future principles of social democratic foreign and security policy within the framework of an internal party commission on international politics. Its reinstatement was decided in February.
"This also includes a critical look back," he said. "We focused too much on Russia. In the future we will have to cooperate much more closely with the Eastern European countries."
The SPD is proud of Willy Brandt's Ostpolitik. "It was the basis for reunification and the end of the Cold War. Based on this, there has been a consensus in the Federal Republic for decades that conflicts can be defused through dialogue. We won't let that be badmouthed, even if I'm currently experiencing that this basic understanding is now being questioned by some."
More on the Ukraine war on Tagesspiegel Plus:
However, mistakes were also made. However, these were not solely to do with the SPD. "Angela Merkel sat in the chancellery for 16 years," said Klingbeil. "I'm concerned with why politics as a whole, even after the occupation of Crimea in 2014, relied solely on change through trade," added Klingbeil.
The answer is important for Germany's future relations with other countries, such as China. Germany must not bring itself into a one-sided dependence on China. "In the case of China, it means that we have to massively reduce the technological dependence on the People's Republic, which we have long been in," he said. "Economic relations without political changes – this concept has failed."
From his talks with business and industry, he knows that there is currently an intensive debate about how to break away from China, said Klingbeil. "I am sure that as a result of the corona pandemic and the war in Ukraine, we are seeing production being relocated here, supply chains being questioned, and people thinking about how we can make the European economy more crisis-resistant and thus more stable." (dpa, AFP)
Source: Tagesspiegel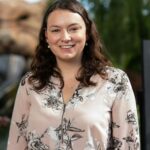 I am a technology author with 8 years of experience in journalism. My writing covers the latest technology advancements and trends, drawing on my expertise in news journalism and social media platforms. I have contributed to major media outlets such as The New York Times, The Wall Street Journal, and Reuters.