In 2019, Emmanuel Macron strongly opposed the enlargement of the European Union to the Balkan countries (Albania, Macedonia, Montenegro and Serbia in particular) but since the war in Ukraine the situation has completely changed. According to the Élysée, the French president now wants "increasing engagement with the Balkans".
A partnership based on 3 exchange points, between European countries and the Western Balkans, must therefore be signed on Tuesday. The most important: unanimously condemn the invasion of Ukraine by Russia and rally these countries to European sanctions against Moscow, to further isolate Vladimir Putin.
Discussions will quickly focus on the migration crisis affecting the Balkans, since January illegal entries have been multiplied by 3, compared to last year. Behind the scenes, "France is pushing for the system for allocating visas in the Balkans to be aligned with the European system", confides a close friend of the president.
A "give-and-take" exchange
In exchange, Brussels will strengthen its economic support, "a fund of 1 billion euros in aid to households hit by the energy crisis will be distributed to the Balkans", announced Emmanuel Macron on his arrival. On the security side, military aid to the region will also be deployed, in particular cybersecurity will be provided by France.
Finally, the European Union in full discussion on the opening of the area to new countries, could promote the accession of Albania, Serbia and Macedonia to the European Union.
The Russian shadow still hangs over the former Yugoslavia
The Moscow regime is still very much established in this region, so Russia risks complicating discussions, especially with Serbia, which is very close to Vladimir Putin. Serbian President Aleksandar Vucic did not approve or implement the sanctions against Moscow at the first meeting because Belgrade is still 95% dependent on Russian energy.
Source: Europe1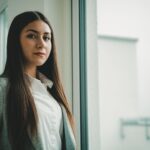 I have been working in the news website industry for over 4 years now, first as a reporter and then as an editor. I enjoy writing about politics news and am also an author. I try to cover a lot of different angles when it comes to my articles so that readers can get a well-rounded understanding of the story.