Chancellor Olaf Scholz received a warning in the Bundestag. The SPD politician welcomed the MPs on Wednesday before the government survey, but not the President of the Bundestag Bärbel Bas.
Bas thanked Scholz for his introductory words – but then said: "And Mr. Chancellor, if you greet me next time as President of the meeting, I would be very grateful." The MPs responded with applause and laughter. Scholz hastened to reply "Absolutely".
In the Bundestag, the chancellor defended his position that he would only supply battle tanks to Ukraine in close coordination with partner countries. "There really is war in Europe not far from here in Berlin," said Scholz on Wednesday during the government survey in the Bundestag. His goal is always to prevent the Ukraine war from escalating to NATO. It is therefore "right that we never provide these weapon systems alone, but always in close cooperation".
Against this background, it was important "that we didn't let ourselves drift," said Scholz in view of the massive criticism from the ranks of the coalition partners Greens and FDP, who had accused him of being hesitant on the battle tank issue. The aim must always be to rely on "close cooperation" with the alliance partners when it comes to arms deliveries.
"Germany will always be at the forefront when it comes to supporting Ukraine," emphasized Scholz. He pointed out that Germany, along with Great Britain, has so far provided the most military aid in Europe, for example by supplying self-propelled howitzers, anti-aircraft tanks, the Iris-T air defense system and Marder infantry fighting vehicles. Now he has made the decision to also supply Leopard main battle tanks. (dpa/AFP)
To home page
Source: Tagesspiegel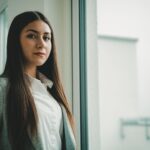 I have been working in the news website industry for over 4 years now, first as a reporter and then as an editor. I enjoy writing about politics news and am also an author. I try to cover a lot of different angles when it comes to my articles so that readers can get a well-rounded understanding of the story.