France will have to "double the rate of effort" in favor of reducing carbon emissions to achieve its objectives in 2030, President Emmanuel Macron underlined on Saturday, referring to several sectoral measures. "Today, we're not there. And if we don't change things, we won't get there," explains the head of state in a video posted on social networks, two days after bringing together an ecological planning council at the Élysée.
"If we want to reach our 2030 target, we must go to 270 million tonnes of CO2 emitted", recalls Emmanuel Macron, "which means that between now and 2030 we must reduce by 140 million tonnes (…) which means that we simply have to double the rate of effort compared to what we have done in the last five years". "In the past 5 years, we have been twice as fast as before," pleads the president, criticized throughout his first term for his action deemed insufficient against the climate crisis.
Our CO2 emissions are falling. But not fast enough. To succeed, we must double our efforts. It will be difficult, but together we can do it. With ecological planning, we are going to carry out what must be much more than a transition: a shift. pic.twitter.com/47mxjs4qTh

—Emmanuel Macron (@EmmanuelMacron) January 28, 2023
Fleet electrification
He cites past emissions, since 2017, of 434 to 410 million tonnes of CO2 per year. The president then recalls in his message the sites opened by major sector, from transport – the first source of emissions with 30% – to waste (3%) via agriculture (19%), industry (19%) , building (18%) and energy (10%).
Regarding transport, "the most effective thing" according to him is to continue to electrify the fleet of private vehicles. He judges that his strategy is the right one, with the conversion bonus and the ecological bonus. Emmanuel Macron says he has asked the government to now intensify efforts to "produce (electric) vehicles entirely on our soil".
"There is a lot of work"
The Prime Minister Elisabeth Borne is also responsible for announcing measures on public transport infrastructure in February. For agriculture, "we must go much further, much harder to reduce our emissions", he urges, saying he has asked for a plan to be finalized in June. This will have to be articulated with a future law in favor of the installation of young farmers.
"I do not hide from you that there is a lot, a lot, a lot of work", he concludes. "It's not a discovery, but now we're getting into the hard part, we have to mobilize the right funding. It will take public money but we also need private money".
Source: Europe1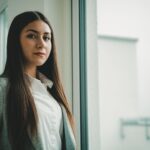 I have been working in the news website industry for over 4 years now, first as a reporter and then as an editor. I enjoy writing about politics news and am also an author. I try to cover a lot of different angles when it comes to my articles so that readers can get a well-rounded understanding of the story.