Arthur de Laborde, edited by Laura Laplaud
8:52 a.m., January 31, 2023
For this second day of mobilization against the pension reform, 1.2 million demonstrators are expected everywhere in France. A new day that the government will scrutinize with attention and firmness. The watchword of the executive has not changed: do not let go because this reform is "indispensable".
Before the second day of mobilization against the pension reform, Emmanuel Macron was determined. The Head of State was on Monday in The Hague, in the Netherlands, to meet Prime Minister Mark Rutte. He once again described pension reform as "indispensable".
Emmanuel Macron inflexible
The President of the Republic does not want to leave the slightest doubt about his determination to carry out the pension reform to the end. He approves of the exit of his Prime Minister Elisabeth Borne, criticized by the opposition, for having declared this weekend that the postponement of the retirement age to 64 is no longer negotiable.
"This reform is essential when we compare ourselves in Europe and when we look at the need that we collectively have to preserve, to save our pay-as-you-go pension system. It is not from the Netherlands that I am going to give you a comment on what the Prime Minister says. When she says something, she says it with good reason and I support her," he said.
"We must play down this reform"
"Carrying out a pension reform is never easy. But it is our responsibility", insisted Elisabeth Borne on Monday evening during the executive office of the Renaissance party. In the wake of his Prime Minister, some close to Emmanuel Macron believe that it is necessary to strengthen the word of the executive and to remain on a line of firmness. "Continuing to say that you are open to negotiation only fuels the dispute", analyzes a heavyweight from Macronie who adds "we must also play down this reform because the battle of public opinion is already lost". It remains to be seen whether the French will be there for this new day of mobilization
Source: Europe1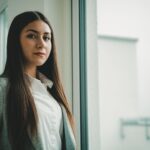 I have been working in the news website industry for over 4 years now, first as a reporter and then as an editor. I enjoy writing about politics news and am also an author. I try to cover a lot of different angles when it comes to my articles so that readers can get a well-rounded understanding of the story.