The CDU leadership wants Hans-Georg Maaßen to have his membership rights revoked with immediate effect, and the presidium on Sunday also requested a party exclusion procedure from the federal executive board of the Union. Maassen had previously been given an ultimatum by 12 noon to voluntarily leave the CDU.
"The federal office of the CDU Germany has no resignation from Dr. Maassen before," said a party spokesman. According to the German Press Agency, the Thuringian CDU General Secretary Christian Herrgott also said on Sunday: "We have no reaction from Mr. Maassen." In southern Thuringia, Maassen stood in 2021 as a CDU Bundestag candidate.
Before the next meeting of the federal executive board on February 13, Maassen was given the opportunity to make a written statement, it said, which was to be submitted by February 9. The "Neue Zürcher Zeitung" writes about Maaßen that he said he wanted to comply with this request: Together with a lawyer, he would write a letter by Thursday.
Maaßen himself wrote on Twitter shortly before 12 noon on Sunday that he thanked him for the many encouragement that the "dirt campaign that had been going on" against him for weeks showed that he and his supporters were doing everything right.
At the end of January, the CDU Presidium had stated to Maaßen: "Again and again he uses the language from the milieu of anti-Semites and conspiracy ideologues up to ethnic expressions." He was "obviously not interested in the well-being of the CDU. On the contrary, he constantly violates the principles and order of the party." The Secretary General of the Union, Mario Czaja, had therefore asked Maassen to leave the party.
It was only on January 29 that Maassen was elected chairman of the "Werte Union" with 95 percent. The registered association sees itself as a party-related actor who wants to represent the "conservative brand essence" of the CDU and CSU.
The 60-year-old Maassen is a lawyer. From 2012 until his temporary retirement in November 2018, he was President of the Federal Office for the Protection of the Constitution.
+++ More soon +++
To home page
Source: Tagesspiegel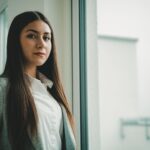 I have been working in the news website industry for over 4 years now, first as a reporter and then as an editor. I enjoy writing about politics news and am also an author. I try to cover a lot of different angles when it comes to my articles so that readers can get a well-rounded understanding of the story.