Europe 1 with AFP

Asked this Monday morning about the minimum service in public transport during a social movement, the Minister of Transport Clément Beaune considered that it was only "a slogan". At the same time, LR senators intend to introduce a bill to ban strikes on busy days. But Clément Beaune warns against this idea.
Minister Delegate for Transport Clément Beaune estimated on Monday that the establishment of a minimum service in transport was "a slogan", while LR senators intend to table a bill to ban strikes on days very crowded. "I don't like slogans and rehashed debates. Minimum service is a slogan, in reality," said Clément Beaune on LCI.
A dozen LR senators announced on Sunday a bill "to ban strikes in transport on public holidays and during departures and returns from vacation", evoking "French strike farming". "I am pragmatic and I want us to look," said the minister, noting however that "the debate has (already) taken place" under the presidency of Nicolas Sarkozy.
A law that could be improved
The 2007 'minimum service law', which in reality only introduced predictable service in the event of a strike, could be improved, he said, deeming the debate 'complicated' and insisting on a solution "respectful of the right to strike, which is a constitutional right (…), and in an effective way with the compass which is the protection of users". Clément Beaune once again called "trade unions to responsibility for Saturday February 11", the fourth day of national protest against pension reform, and the first day of school holidays in zone B.
"We must take into account" the departures on vacation in the choice of union actions, while the unions of the SNCF are still divided on the question, he insisted.
Source: Europe1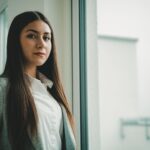 I have been working in the news website industry for over 4 years now, first as a reporter and then as an editor. I enjoy writing about politics news and am also an author. I try to cover a lot of different angles when it comes to my articles so that readers can get a well-rounded understanding of the story.