Mask requirement: Seniors' association calls for an end to nursing homes
The federal working group of senior citizens' organizations (Bagso) has renewed its call for the abolition of the obligation to wear masks and tests in nursing homes.
After the protective measures had now been lifted in almost all public areas, encroachments on the right of self-determination of residents of nursing homes were disproportionate, the association said on Monday in Bonn.
It was said that it was no longer possible to justify the measures with the protection of a vulnerable group in view of the high level of corona immunization even among older people.
Residents of care facilities have had to accept a drastic decline in social contacts and leisure activities in the past three years. New hurdles would now arise from the fact that fewer and fewer test options would be offered. Ending the protective measures is therefore "not only justifiable, but also necessary," emphasized Bagso.
Last October, the association had already criticized the introduced FFP2 mask requirement for residents in inpatient care facilities as a massive intervention in the quality of life of the people concerned. (KNA)
To home page
Source: Tagesspiegel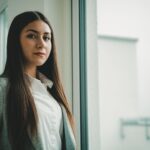 I have been working in the news website industry for over 4 years now, first as a reporter and then as an editor. I enjoy writing about politics news and am also an author. I try to cover a lot of different angles when it comes to my articles so that readers can get a well-rounded understanding of the story.