In Germany it is not easy to have a reasonable debate about corruption. Some believe that this problem only affects distant countries, but not us. On the other hand, a minority believes that those in government are fundamentally corrupt.
Along with many other countries, Germany has committed itself to doing more to prevent corruption in the first place. But Germany, of all countries, has repeatedly failed to implement the recommendations made in this context. A few years ago, the Bundestag blocked itself against clearer rules for secondary activities by members of parliament.
Parliament tightened its rules only under pressure from scandals such as the mask deals. Now it is the federal government that does not want to follow the recommendations of the group of states against corruption (Greco).
As a rule, former ministers and parliamentary state secretaries are allowed to take up an activity related to their previous government work within a year of the end of their term of office.
Both the Council of Europe experts and the EU Commission say that this is too early. But the federal government does not want to extend the deadline. Those affected benefit from the transitional allowance anyway, so they would not be without income during the waiting period.
Claudia von Salzen is a correspondent in the capital city office. She has been pursuing the issue of transparency for years.
The federal government also stubbornly refuses to oblige ministers and parliamentary state secretaries to disclose their financial interests. However, the debate about the bank loan for the home purchase by Finance Minister Christian Lindner (FDP) showed that early transparency would have been the better way.
Ampel must follow up its announcements with action
In other countries, such disclosure has long been common practice. It is completely absurd that members of the Bundestag now have to state whether they hold shares in companies, while ministers do not if they do not have a mandate.
The traffic light government started with the promise of more transparency. Now she must finally follow up on the announcements with action. This also includes the urgently needed reform of the Freedom of Information Act, which regulates access to official information, and an indication of the influence of lobbyists on legislation.
Transparency is neither an end in itself nor a decoration. It creates the conditions for corruption not to thrive. Above all, however, it makes political action and interests in a democracy comprehensible. This is the only way to maintain basic trust in democratic institutions.
To home page
Source: Tagesspiegel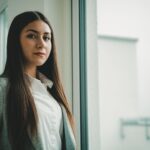 I have been working in the news website industry for over 4 years now, first as a reporter and then as an editor. I enjoy writing about politics news and am also an author. I try to cover a lot of different angles when it comes to my articles so that readers can get a well-rounded understanding of the story.