In the trial of the alleged terrorist group "United Patriots", which is said to have sought a coup in Germany, one of the accused harshly criticized the Corona policy during a statement lasting several hours. The 55-year-old Sven Birkmann spoke on Thursday before the Koblenz Higher Regional Court of a "corona dictatorship" and of the "corona madness" that ultimately brought him to court.
Doubters about politics or a vaccination were labeled as deniers early on, and there was an "unprecedented exclusion". He described masks as "the enemy of our emotions". The 55-year-old said that while shopping without a mask, a man with a walker in a supermarket called him a murderer.
In the spring of 2021 he found "like-minded veterans", they opened a "veterans pool" with the Telegram news service and after a few days had thousands of interested parties. At the end of the reading of the declaration, which he had already started on Wednesday, he referred to the British rock singer Billy Idol and said: "I think protest against the powerful is absolutely rational and urgently needed."
The prosecution sees the 55-year-old from Brandenburg as one of the ringleaders of the group and assigns the man, who did officer training with the National People's Army of the GDR, to a military arm of the group.
According to the Federal Prosecutor's Office, he is said to have been in charge of the planned plan to kidnap Federal Minister of Health Karl Lauterbach (SPD).
The defendants are accused of founding a terrorist organization
A total of five people have been charged in the case. In addition to Birkmann, three other men aged 44 to 56 and a 75-year-old former teacher. They are accused of founding or having been a member of a domestic terrorist organization. The group is said to have planned a coup, according to the indictment wanted to cause chaos through a large-scale power failure. The five were arrested in 2022.
The teacher, who used to teach in Mainz, considers the federal prosecutor to be the "political mastermind". The 75-year-old, whose pension had been revoked because of her "Reichsbürger" ideology, against which she had unsuccessfully defended herself legally, had rejected the allegations in a statement read by her defense attorney.
After three days of negotiations, there is now a break in the process, and it will continue on June 14th. (dpa)
Source: Tagesspiegel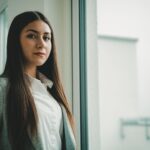 I have been working in the news website industry for over 4 years now, first as a reporter and then as an editor. I enjoy writing about politics news and am also an author. I try to cover a lot of different angles when it comes to my articles so that readers can get a well-rounded understanding of the story.