After the debate about nepotism in Robert Habeck's (Greens) ministry, there is apparently a similar case in the labor department of SPD Minister Hubertus Heil.
As the "Spiegel" reports, Heil brought his best man Carsten Stender to the ministry as head of the Europe and International Department in 2018. When Heil married Solveig Orlowski in 2005, Stender was the SPD politician's best man. Heil's ministry has already confirmed the minister's private connection to Stender, the report said.
Stender, who has a doctorate in law, came to the labor department from the Foreign Office in 2018, where he worked as a head of department. Previously, he had worked for a long time at the SPD headquarters, including as a legal advisor, writes the "Spiegel".
The move to Heil took place without an advertisement. Head of department positions in ministries do not generally require an advertisement, since their appointment can be justified by a special relationship of trust with the head of department.
Heil's ministry emphasized that in addition to Stender's legal training, his "extensive expertise in the international field" contributed to his appointment. Stender is "a long-standing political companion and confidant of the minister" and "fulfills all the requirements of a political official".
His work as a best man is merely an "expression of private friendship". According to the ministry, there is no conflict of interest "in any way". (tsp)
Source: Tagesspiegel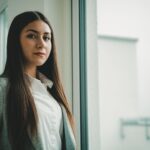 I have been working in the news website industry for over 4 years now, first as a reporter and then as an editor. I enjoy writing about politics news and am also an author. I try to cover a lot of different angles when it comes to my articles so that readers can get a well-rounded understanding of the story.