Union and SPD are also in a new poll in the voters' favor. In the weekly opinion trend of the Insa Institute for Bild TV, the CDU / CSU loses two percentage points and lands at 23 percent. The SPD gains three percentage points and is just as strong as the Union with 23 percent.
The Greens lose half a point in the survey published on Tuesday and come to 17 percent. The FDP achieved 13 percent, the Left seven percent – each a plus of half a point. The AfD holds its value from the previous week with eleven percent. Other parties together come to six percent.
"It remains a duel between the Union and the SPD," said Insa boss Hermann Binkert. "Both Armin Laschet and Olaf Scholz have a good chance of holding the Chancellery." The election campaign is coming to a head for these two candidates and their parties. Olaf Scholz had the SPD voters much more united behind him than Armin Laschet the Union voters. For the opinion trend, a total of 2119 citizens were surveyed from August 20 to 23, 2021. The maximum statistical error tolerance is plus / minus 2.5 percentage points. (AFP)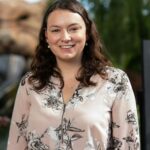 I am a technology author with 8 years of experience in journalism. My writing covers the latest technology advancements and trends, drawing on my expertise in news journalism and social media platforms. I have contributed to major media outlets such as The New York Times, The Wall Street Journal, and Reuters.