Taliban forbid Afghan specialists from leaving the country
The Taliban insist that the US armed forces no longer fly Afghan specialists out of the country. "We call on them to stop this," said Taliban spokesman Sabihullah Mujahid in Kabul. "We need your talent."
He is referring to Afghan experts such as engineers. "We will not allow them to leave the country." According to Mujahid, only foreigners are allowed to be flown out of Kabul by the Western forces.
At the same time he announces that the Taliban want to reduce the crowd at the airport. There are too many people there, they could lose their lives. People should return to their homes and go about their daily lives.
Mujahid also repeats that Warning from the Islamists that evacuation flights from Kabul will no longer be allowed after August 31. The Taliban had previously warned of "consequences" should the US military's deployment at the airport be extended.
US President Joe Biden has so far maintained the full US troop withdrawal by August 31, but has so far left the possibility of an extension open. After the G7 deliberations this evening at 6 p.m., Biden wants to make a public statement on Afghanistan. (AFP)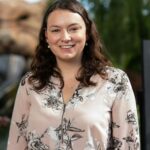 I am a technology author with 8 years of experience in journalism. My writing covers the latest technology advancements and trends, drawing on my expertise in news journalism and social media platforms. I have contributed to major media outlets such as The New York Times, The Wall Street Journal, and Reuters.