A few months after their Olympic consecration and a fifth world crown in ice dancing, Gabriella Papadakis and Guillaume Cizeron have decided not to take part in any competition next season, without "closing the door" once again in a year. "We decided to take a short break away from the competition, to take the time to rest and to focus more on the shows and the gala tours", explains Guillaume Cizeron in an interview with AFP and the Team. . "The thing we are sure of is that we will not do next season. And for the rest, all the doors are still open," adds Gabriella Papadakis.
"We had never made this kind of decision"
After winning their first Olympic title in Beijing in February, Papadakis and Cizeron, both 27, ended their season with a fifth world title, won in Montpellier in March. They then left doubt since on the continuation that they intended to give to their career.
"It was not really a difficult decision to make, it was difficult to confirm perhaps because it is new for us, we had never made this kind of decision", explains Gabriella Papadakis. "But at the same time, I think it was obvious that we both needed to rest and that we wouldn't be resuming competitions in the fall."
"Physically, it will be very relaxing"
The two skaters will notably miss the 2023 Worlds in Saitama, Japan, and will therefore devote their 2022-2023 season to tours and shows. They will take advantage of it above all to put their bodies to rest after more than 17 years of intense careers. "We are not going to train body and soul every day. Physically, it will be very relaxing", savors Cizeron.
"Competition still requires a 'drive', an inner fire. And either we have it or we don't," he continues. "It's hard to say why, it's not necessarily once you've won everything that the fire goes out. It's also a lifestyle, you have to want to push yourself physically and artistically."
On the program for their year off, "a lot of galas, events in France, things to do … We will still be quite busy", concedes Papadakis.
And after ? Will they have enough motivation to return to competition and once again submit to such demanding training? "If we stopped completely, it would seem that we stopped completely", assures Guillaume Cizeron. "There, we say that we are taking a year off because we are not closing the door to possibly resume competition."
"Discover Something Else"
"We've had our lives so regulated and planned for the long term forever," continues Gabriella Papadakis, who put on her first skates at the age of four. "We also let ourselves go with the wind, with what we feel and what we want to do. Discovering a little something else too and seeing what seems the fairest. For the moment, the only certainty we have harvested is that we will not do next season."
In a career that has taken them to the top of their game, Papadakis and Cizeron, who have been training and living in Montreal since 2014, have established themselves as artists on the ice. Their modern and innovative dance and their quality of interpretation above the lot have dusted off the world of skating. For Cizeron, what could make them want to come back would be "desires to create something, artistic desires".
The two skaters believe in any case that they still have things to explore together artistically. "Afterwards, are these show numbers for tours? Will they be competition programs? That's a bit undefined for the moment", explains Gabriella Papadakis. "I think we still have things to tell but in what form, we don't know yet."
Source: Europe1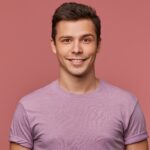 As an entertainment author with over 7 years of experience, I bring a diverse background to my writing. I have a proven track record in the journalism industry. My expertise extends beyond writing, as I have experience producing video content for websites and social media platforms, offering a well-rounded perspective on the entertainment world