Women's final at the Australian Open: Belarusian Aryna Sabalenka wins the title
Tennis player Aryna Sabalenka has celebrated her first Grand Slam tournament victory. The 24-year-old Belarusian prevailed in the high-class women's final at the Australian Open on Saturday against Wimbledon winner Jelena Rybakina from Kazakhstan 4: 6, 6: 3, 6: 4 and was the first player to win a major tournament under neutral Flag. Because of the Russian war of aggression in Ukraine, Russians and Belarusians are only allowed to compete as neutral athletes in Melbourne.
"First of all, I want to apologize for my English, I'm still shaking and I'm super nervous," said Sabalenka in her acceptance speech, holding the silver trophy that she had received from tennis icon Billie Jean King. She thanked the audience and her "crazy" team: "You guys deserve the trophy more than I do."
At her Grand Slam final premiere in the Rod Laver Arena, Sabalenka improved after she had to give up a set for the first time this year. In the third round she managed the decisive break to make it 4:3. She converted her fourth match point after 2:28 hours. In addition to the title and the prize money of around 1.95 million euros, Sabalenka can also look forward to climbing to second place in the world rankings.
Russian-born Rybakina, who has been playing for Kazakhstan since 2018, is the first player in the nation to climb into the top ten and can console herself with prize money of 1.06 million euros. She had "goosebumps" at the final atmosphere, Rybakina said: "I hope that I can achieve the same result next year – maybe even better." (dpa)
Source: Tagesspiegel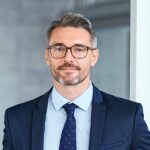 Brayden White, a veteran sports writer at Global Happening, brings his wealth of knowledge and expertise to the sports section. With over a decade of experience, he is committed to delivering high-quality coverage of the latest games and events.