Slight all-clear at 1. FC Union: break for Andras Schäfer, but no structural injury
1. FC Union has to do without Andras Schäfer for the time being, but the worst fears have not been confirmed. "After more detailed examinations yesterday evening, the team doctors could not find any structural injuries," said Union on Sunday afternoon.
The midfielder injured his left foot or ankle in the first half of the derby against Hertha BSC on Saturday. He was substituted for Paul Seguin at the break. Urs Fischer expressed concern at the subsequent press conference. "He's on his way to the hospital," said the Union coach.
Schäfer had just returned after breaking a bone in his foot in early November. He made his first brief appearance in the 2-1 draw in Bremen on Wednesday, and he was in the starting line-up against Hertha. It is still unclear how long the Hungarian international will be out. (tsp)
Source: Tagesspiegel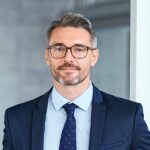 Brayden White, a veteran sports writer at Global Happening, brings his wealth of knowledge and expertise to the sports section. With over a decade of experience, he is committed to delivering high-quality coverage of the latest games and events.