For FC Schalke 04, the fifth departure from the Bundesliga is getting closer and closer. The 0-0 draw against 1. FC Köln in the first final for staying in the class was hardly an encouragement for those at the bottom. After all, the distance to the saving shore is a menacing six points. After three defeats in a row, Schalke showed more resistance in front of 61,571 spectators in the sold-out arena, but did not capitalize enough on it.
On the other hand, the people of Cologne can live better with the dreary zero number. After the overwhelming victory over Bremen (7:1) and the respectable draw in Munich (1:1), the upward trend continues.
In his distress, Schalke coach Thomas Reis opted for three winter additions in Tim Skarke, Moritz Jenz and Jere Uronen. In addition, he surprisingly gave preference to Ralf Fährmann, who played his last Bundesliga game on May 22, 2021 in Cologne and now replaced Alexander Schwolow in goal. "He is Schalke through and through. He knows all the mechanisms," the coach justified his action.
The coach's courage to integrate the newcomers after just a few days almost paid off for Schalke early on. After a cross from Skarke, Jenz (2nd) headed in, but was denied by FC keeper Marvin Schwäbe.
After this promising start, the game flattened out. Although the bottom of the table appeared more courageous compared to the bitter 1: 6 five days earlier against Leipzig, they hardly set any further accents in the game. And because the Cologne team also struggled to create scoring chances, the entertainment value was limited. The tough duels with the formation of packs in between caused the most excitement.
Until the break only Danny Latza (38th) came close to the opposing goal, but passed too imprecisely to Simon Terodde. The Cologne team lost various counterattack chances by passing too slowly or imprecisely.
After the restart, FC Schalke increased the pressure, but initially found no effective way to shake the well-organized FC defense. Only Tom Krauss (64th) with a header just over the goal was really close to taking the lead. The acclaimed comeback of Rodrigo Zalazar, who came on after surviving a broken foot in the 68th minute and was a revival in the Schalke game, did not bring about the happy ending that had been hoped for. (dpa)
Source: Tagesspiegel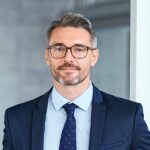 Brayden White, a veteran sports writer at Global Happening, brings his wealth of knowledge and expertise to the sports section. With over a decade of experience, he is committed to delivering high-quality coverage of the latest games and events.