US superstar Mikaela Shiffrin simply smiled away the memories of the Olympic debacle. A year after her medalless appearance in the Chinese mountains, the best female ski racer in history also opened the Alpine World Championships in France with a bitter disappointment. Starting as the big favourite, the dream of seventh World Championship gold was shattered a few meters from the finish line at the start of the title fights in Méribel.
Particularly bitter: On Monday, the green 1 for the leader even lit up behind Shiffrin's name on the scoreboard. However, the electronic time measurement did not register that the 27-year-old had just threaded into the decisive slalom of the combination. Thoughts of Beijing came up – Shiffrin immediately pushed them aside. "Oh no, please don't say it," the American replied to a corresponding question on ZDF.
Olympic bronze medalist Federica Brignone from Italy secured gold. Wendy Holdener from Switzerland was second ahead of Ricarda Haaser from Austria. The only German starter, the versatile and only 19-year-old Emma Aicher from SC Mahlstetten, finished eighth.
In Beijing, Shiffrin was medalless in six starts
Shiffrin's Olympic drama seemed digested before the start of the World Cup, but it wasn't forgotten. "My performance in China is always a bit on my mind," the exceptional athlete revealed before the combination on Monday. The high-flyer was eliminated three times in February 2022 in Beijing and three more times without a podium finish. Is the fiasco now repeating itself in the French mountains? "Of course it's disappointing not to finish. But I'm glad I drove so aggressively," said Shiffrin, trying to take positives from the messed-up day.
Shiffrin has her next chance for precious metal at the World Cup in Super-G on Wednesday. Then Aicher also wants to gain more experience. The teenager is the greatest talent in the German Ski Association and feels just as comfortable in the pole forest as on the steeper speed slopes. In the combination, a timid Super-G now cost her a better end result. "In terms of placement, it's okay, technically it's better in terms of skiing," said Aicher. After all, she pushed herself further forward with a solid slalom.
For the alpine women it could have been the last combination ever – a competition with a lot of tradition but little perspective. The former supreme discipline is a discontinued model. In the World Cup it is no longer part of the program. The majority of athletes have specialized in either the technical or the speed disciplines. All-rounders like Shiffrin are the exception. (dpa)
Source: Tagesspiegel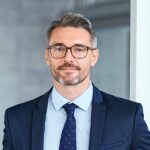 Brayden White, a veteran sports writer at Global Happening, brings his wealth of knowledge and expertise to the sports section. With over a decade of experience, he is committed to delivering high-quality coverage of the latest games and events.