Double ending: FASS is eliminated and Czajka says goodbye
In the end everything went very quickly for Patrick Czajka. Short lap of honor in front of around 600 spectators, who formed a stately backdrop for the decisive game in the play-offs of the ice hockey regional league east and Czajka's last game, then off to the dressing room.
Although such farewells are particularly difficult after a lost game and the end of the season, the 42-year-old record player did not seem devastated. Perhaps that was also due to what is now waiting for him.
In the third match of the semi-final series in Germany's fourth ice hockey league, the Chemnitz Crashers got off to a better start and quickly led 2-0 and 3-1 respectively (FASS goal: Gregor Kubail). In the middle section, however, the Berliners fought back. Dennis Merk and Felix Braun equalized the game. In the final third the game was on a knife edge and was decided in favor of the Saxons by an unfortunate deflected puck that hissed into the top right goal of FASS goalie Patrick Hoffmann in the 52nd minute of the game.
New challenges
"It's not entirely undeserved that Chemnitz won," said FASS head coach Christopher Scholz afterwards. Czajka agreed: "Chemnitz did a lot of things right. We also had our chances, but something was missing." In the Regionalliga Ost final, Chemnitz will now face the main round winner and last year's champion Schönheide in the derby.
Patrick Czajka, still in the final with FASS in 2022, is preparing for a new challenge. He says this difficult sentence very clearly and almost with ease: "For me it has now been the last year. At some point it will be over. As a family, we now have a different goal in mind. We're looking forward to it!"
In the summer, the trained rehabilitation and health sports therapist is going to the USA with his entire family. His wife will then work for a wind turbine manufacturer, and he will take care of the housework first. "Maybe I'll play in a beer league somewhere," he says. After around 35 years in ice hockey, you can never really stop.
Source: Tagesspiegel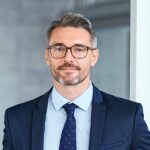 Brayden White, a veteran sports writer at Global Happening, brings his wealth of knowledge and expertise to the sports section. With over a decade of experience, he is committed to delivering high-quality coverage of the latest games and events.