Slovenia's Ema Klinec has won the historic first women's ski flying event. With jumps of 226 and 223.5 meters, the 24-year-old not only secured the important day's victory in Vikersund on Sunday, but also the overall victory in the ten-day Raw Air Tour in Norway. Beside her, Silje Opseth from Norway and Japanese Yuki Ito made it onto the podium.
Three-time world champion Katharina Althaus just missed the podium and finished fourth. In the Raw Air overall ranking, however, the German maintained her second place. "The 200 is such a childhood dream. I still want to fulfill that," said Althaus on ARD after jumps of 194 and 190 meters. Selina Freitag was tenth, Anna Rupprecht 14th.
For Althaus, the competition itself on the huge facility was a milestone. Previously, there had been more and more decisions at the World Championships or the Olympics on the way to more equality of hills. "We are happy that we have such good conditions. It was really cool," said national coach Maximilian Mechler. "It's really great today."
Almost every one of the 15 approved ski jumpers seemed relieved in the outrun when the first jump was completed. After her first attempt, Rupprecht said: "It's so fun, it's so much fun. Really cool!" The next – and actually last remaining – big goal for the women around Althaus is the introduction of a Four Hills Tournament for women. As of now, it could be ready in winter 2024/25. The German towns of Oberstdorf and Garmisch-Partenkirchen want to host World Cups as early as next season. (dpa)
Source: Tagesspiegel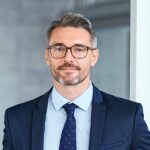 Brayden White, a veteran sports writer at Global Happening, brings his wealth of knowledge and expertise to the sports section. With over a decade of experience, he is committed to delivering high-quality coverage of the latest games and events.