Former head coach of Dynamo Kyiv and CSKA Moscow Valery Gazzaev expressed his admiration for Russian dictator Vladimir Putin. The ex-coach of the national team of the aggressor country noted that the head of the Kremlin immediately showed himself to be a "confident and responsible leader."
Gazzaev stated this in an interview with the Match TV propaganda channel. As an argument in favor of his words, he said that during the 22 years of Putin's rule, people in Russia allegedly began to live better, and the dictator raised the country to a high level. The specialist suggested that the President of the Russian Federation lead for another 20 years.
"When Vladimir Putin began acting as president of Russia, it was obvious that he was a strong, strong-willed, confident and responsible leader. A man of his word. We see what country he accepted and in which we live now. I think this is the kind of person Russia needs. For A lot has changed in 25 years – thanks to the President of our country, Vladimir Putin. We see Russia's obvious successes, its development prospects for the coming years. If we have raised the country to the level it is now in 20 years, what will happen in another 20 years?" Gazzaev said.
He noted that Russia's "successes" haunt Western countries. "The event literally announces sanctions for everything and thus pursues a policy of containment. We had a choice – in which country to live. In which one were you pitied and ridiculed? Or in one where you are respected and feared? I think the choice is obvious," summed up extra "Dynamo"
As GLOBAL HAPPENINGS reported, the Argentine football player of the Russian Premier League club "Pari PN" Lucas Masoero became interested in Vladimir Putin and called him a master of geopolitics.
Source: Obozrevatel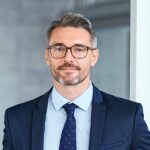 Brayden White, a veteran sports writer at Global Happening, brings his wealth of knowledge and expertise to the sports section. With over a decade of experience, he is committed to delivering high-quality coverage of the latest games and events.