Two-time Olympic champion Vyacheslav Fetisov threw a new tantrum over the criteria for the admission of Russian athletes to international competitions. Former hockey player and henchman of the dictator Vladimir Putin suddenly mentioned human rights, and also accused the executive committee of the International Olympic Committee (IOC) of arbitrariness, which recommended removing all athletes from team tournaments.
Fetisov stated this in an interview with Rossiyskaya Gazeta. The Stanley Cup winner complained that the IOC allegedly mocks the Russians, and also called the war in Ukraine a "conflict", which is now happening a lot in the world.
"This mockery, arbitrariness continues. If such decisions are made by the IOC Executive Committee and there are no movements in another direction, then this is a sad story. He despises everything – the principles of sports, the principles of the Olympic movement, human rights, the rights of the Olympic champion. No. There are many conflicts in the world, will there still be, and each time a selective decision will be made? I am disappointed," Fetisov said.
Recall that the IOC also recommended that international federations remove Russian athletes from competitions who are related to the Russian army and law enforcement agencies. After that, the Cabinet of Ministers of Ukraine decided to boycott tournaments with the participation of aggressors.
In response, the representative of the Russian Foreign Ministry, Maria Zakharova, transferred to the West all the crimes of Russia. A traitor to Ukraine and the wife of Dmitry Peskov, Tatyana Navka, called the IOC decision the desire of the West to wipe Russia off the face of the earth.
As GLOBAL HAPPENINGS reported, the German publication BILD named the top Russian athletes who do not exactly meet the IOC admission criteria. In turn, the self-proclaimed President of Belarus Alexander Lukashenko called the IOC decision disgusting.
Source: Obozrevatel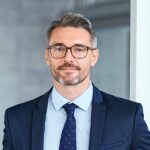 Brayden White, a veteran sports writer at Global Happening, brings his wealth of knowledge and expertise to the sports section. With over a decade of experience, he is committed to delivering high-quality coverage of the latest games and events.